Locking Pandora's Box- Reducing Opioid Prescription after endoscopic sinus surgery: JAMA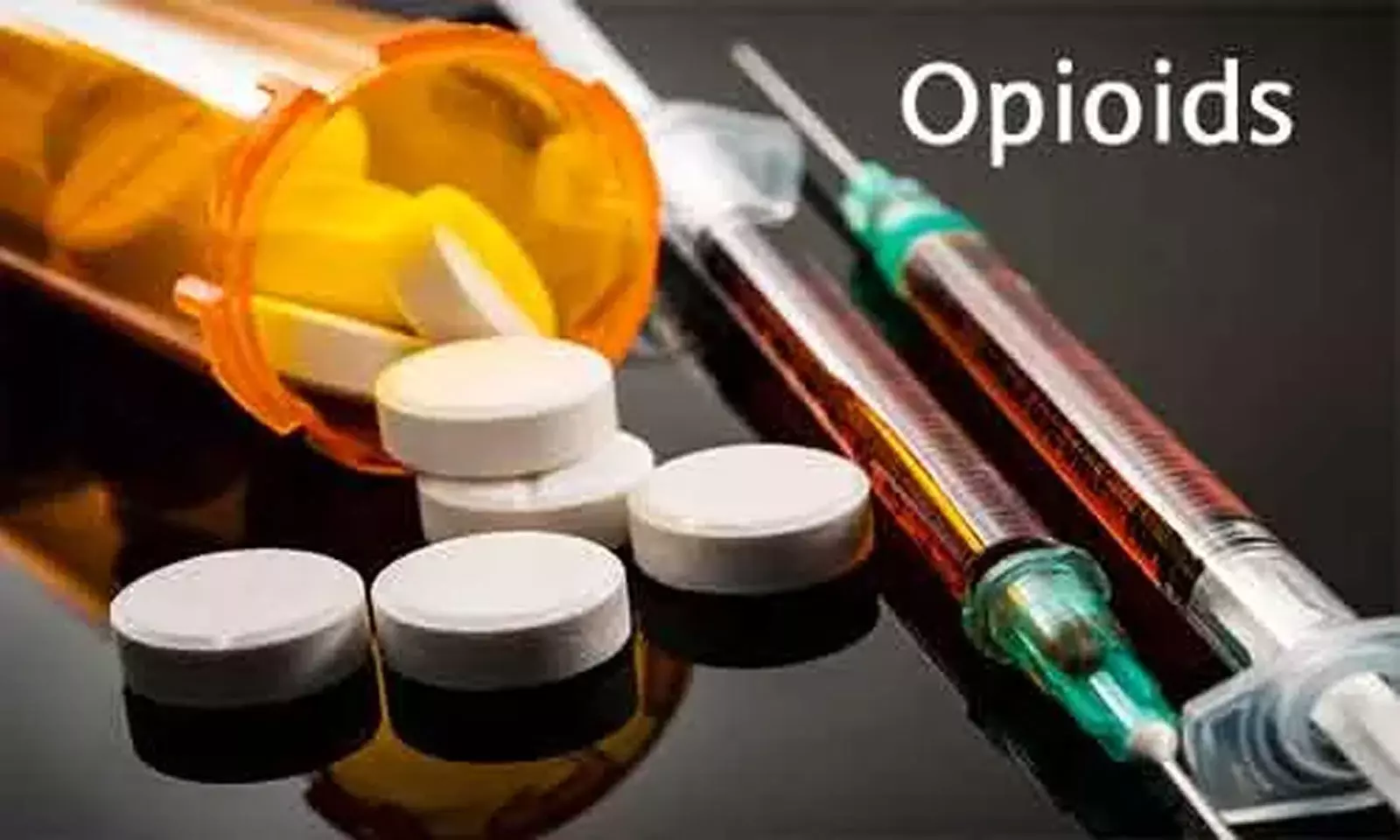 Many patients receive their first opioid prescription from a surgeon. While surgery is a large concern for most patients, receiving an opioid prescription may seem more incidental. Yet 1 of every 17 patients who uses an opioid after otolaryngologic surgery continues to require opioids long after postoperative care has been completed. Overall, 1 of every 25 adults in the US regularly uses prescription opioid medications.
For years, opioids have been assumed to be the de facto choice for pain management after surgery, but evidence is accumulating that nonopioid medications are highly effective for postoperative pain and may offer substantial advantages compared with opioids in improved safety.
Edward D. McCoul et al wrote an editorial article eliciting the use of opioids in post operative pain management.
"Despite this growing awareness, in a 2018 survey of American Rhinological Society members, 94% of respondents reported prescribing opioids after endoscopic sinus surgery, with an average of 27 opioid tablets prescribed. If prescribing opioids means opening a Pandora's box without additional efficacy, then what should be their legitimate role after surgery?"
As published in JAMA Otolaryngology–Head & Neck Surgery, Ayoub and colleagues contribute to the evidence on postoperative opioid prescribing. In a multicenter randomized study of 118 patients who underwent elective endoscopic sinus surgery, the authors investigated the efficacy of opioid vs non opioid pain management regimens.
Patients were provided acetaminophen, 650 mg, as first-line analgesia and randomized to either oxycodone rescue, 5mg, or ibuprofen rescue, 600 mg (with oxycodone for breakthrough). Most patients achieved satisfactory analgesia from a nonopioid regimen, with 62% of patients in the oxycodone rescue arm and 74% in the ibuprofen rescue arm not requiring oxycodone. Average opioid consumption in the oxycodone rescue arm was nearly 2 oxycodone tablets (with 38% of patients receiving any opioid) and less than half that in the ibuprofen rescue arm (26% receiving any opioid). There was no difference in the primary outcome, postoperative visual analog scale pain score, over the entire 7-day postoperative course.
The most important implication of these results is the limited efficacy of opioids for treating postoperative pain. In the oxycodone rescue arm, pain control was identical to the ibuprofen rescue arm despite twice the average number of opioid doses (although overall few opioid doses were given). This finding implies that patients who opt out of opioid analgesia are conceding little, if anything, in pain control. Although not widely acknowledged, evidence shows that opioids are not particularly effective for managing postprocedural pain compared with nonsteroidal antiinflammatory drugs (NSAIDs).
There are other findings in this trial with immediate clinical implications. The modest average opioid consumption underscores the missed opportunity to reduce and standardize opioid prescribing. Few patients used any opioids, suggesting that it is reasonable for surgeons to consider not routinely prescribing opioids at all, at least in endoscopic sinus procedures. This conclusion is consistent with prior evidence that as many as 80% of opioids prescribed by surgeons and filled by patients are not used for postoperative pain. These leftover opioids are not harmless: a large reserve of opioids creates opportunities for nonmedical use and diversion. Identifying patients who are receptive to forgoing opioids altogether is likely an underused strategy for countering opioid diversion.
After receiving acetaminophen, patients had to decide whether to take a second-line analgesic to reduce their pain. When the second-line analgesic was oxycodone, only 38% of patients made that choice; in contrast, 83% of patients were willing to take second-line ibuprofen. This differential response between groups could suggest that many patients preferred NSAIDs vs opioids.
Several misconceptions regarding opioids and NSAIDS pose barriers to wider use of nonopioid regimens. One fallacy is that opioids are more effective than NSAIDs, a notion belied by the lack of benefit in this study as well as data from several randomized trials that investigate pain control after moderate to severely painful procedures.
Another fallacy is that postoperative opioid prescriptions incur little risk. While the present study did not track long-term outcomes, epidemiological data reveal that even short courses of opioid confer significant risk of opioid dependence.
A third fallacy is that the antiplatelet effects of NSAIDs carry a risk of bleeding that exceeds the risk of adverse outcomes from opioids. While the present study was not powered to detect differences in complication rates between groups, a Cochrane Collaborative metaanalysis of 350 randomized trials found that NSAIDs had half the rate of adverse events that was observed with opioids.
Although most patients in this study were treated successfully using a non opioid regimen, the norm in practice is very different.
Surgeons are key gatekeepers of opioid exposure and possibly future dependence, but this framing obscures the critical importance of partnership between surgeons, patients, and other stakeholders. Strategies to stem the opioid crisis have often emphasized the supply side, ranging from state legislation curtailing opioid prescribing to providing financial incentives to reduce opioid prescribing. However, as the low uptake of rescue opioid in the present study reveals, demand side strategies that reduce the putative appetite for opioid analgesics also have a vital role. Patient education should address expectations for pain, nonopioid alternatives, and safe storage and/or disposal of opioids. These conversations should be approached in a manner that elicits patients' goals and values, affords a balanced perspective on risk, and ascribes appropriate gravity to the potential short- and long-term adverse effects of opioids.
Most patients who take an opioid for relief of postoperative pain will not exhibit opioid dependence or experience a life adversely affected by opioid use disorder. However, a meaningful percentage do, and on the scale of hundreds of millions of opioid prescriptions a year, a small absolute risk can mean hundreds of thousands of affected patients a year. Therefore, surgeons and their patients should recognize that nonopioid, multimodal regimens of acetaminophen and NSAIDs offer superior safety and efficacy to opioids across a wide range of procedures.
The American Academy of Otolaryngology Clinical Practice Guideline recommends that when opioids are required, the quantity and duration should be limited to the lowest possible dose and duration. The present study and other evidence should provide further nuance to our understanding of what it means for an opioid to be required. Cognizant of this contemporary guidance, otolaryngologists may be instrumental in curbing opioid prescribing and consumption and, for those patients who are receptive, keeping the lock on Pandora's box.
Source: Edward D. McCoul; Michael L. Barnett; Michael J. Brenne; JAMA Otolaryngology–Head & Neck Surgery
doi:10.1001/jamaoto.2021.1846
Source : JAMA Otolaryngology–Head & Neck Surgery