Low levels of Vitamin D linked to chronic rhinosinusitis; says study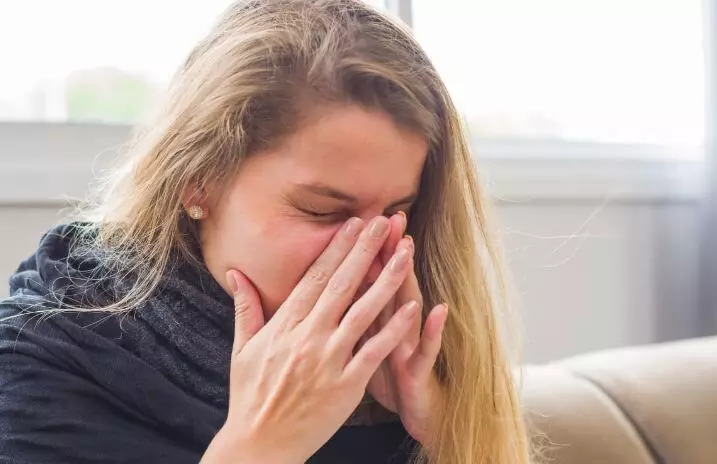 A significantly lower vitamin D level is associated with CRS, irrespective of presence or absence of nasal polyposis in adults residing at high altitudes, suggests the findings of a recent study. Vitamin D is an independent predictive factor for CRS, opined authors in their paper published in the European Archives of Oto-Rhino-Laryngology .

Chronic rhinosinusitis (CRS) is an inflammatory disease of nasal mucosa and sinuses. The CRS is a multifactorial disease with unknown etiologic and pathophysiologic aspects. The proposed etiologies for this disease include anatomic factors, infectious causes, fungal allergies, immunological disorders, biofilms, gastroesophageal reflux disease, and genetic causes . The final result of all these pathophysiological factors is a chronic inflammation in the sinonasal mucosa .
One of the recently proposed factors that may have some roles in the pathophysiology of CRS is 25-hydroxyl vitamin D (OH-VitD) deficiency. The role of VitD, which has a structure similar to that of steroids, has been suggested as an immunomodulator agent. Accordingly, the deficiency of this vitamin has been identified as an etiologic factor in many chronic inflammatory diseases, including inflammatory bowel disease, multiple sclerosis, allergic rhinitis, and asthma . Low serum 25-OH-VitD levels also have been related to airway hyperresponsiveness, impaired pulmonary function, increased frequency of asthma exacerbation, and decreased responsiveness to corticosteroids.
With this background, researchers undertook the current study to evaluate the association of serum vitamin D levels with chronic rhinosinusitis (CRS) in population residing at high altitudes and to assess its correlation with severity of CRS.
As for the study design,A prospective case–control study comparing vitamin D in 60 cases (30 with nasal polyposis and 30 without) and 31 controls was carried out. Correlation of vitamin D with severity of disease (Lund Mackay CT/LMS and endoscopic Lund Kennedy scores/LKS) was assessed using Spearman's correlation (rs). Logistic regression analysis using vitamin D and confounding factors (Age and gender only, as other variables like smoking, bronchial asthma were exclusion criteria) as dependent and CRS (presence/absence) as independent variable, was also conducted.
Data analysis revealed the following facts.
A significantly lower vitamin D levels were found in CRS (14.60 ± 7.68 ng/ml), CRSwNP (13.70 ± 7.88 ng/ml) and CRSsNP (15.49 ± 7.50 ng/ml), when compared to controls (29.36 ± 7.49 ng/ml).
Non allergic cases when compared with controls, showed significantly lower vitamin D levels (13.91 ± 6.78 compared to 29.36 ± 7.49 ng/ml). LMS and LKS in CRS showed a moderate correlation with vitamin D (rs: − 0.604 for LMS, rs: − 0.595 for LKS).
Logistic regression analysis showed vitamin D levels (Odds-Ratio 0.783) to be an independent predictive factor of CRS.For the full article follow the link: https://doi.org/10.1007/s00405-020-06368-y
Primary source: European Archives of Oto-Rhino-Laryngology
Source : European Archives of Oto-Rhino-Laryngology