Novel genetic patch may help treat hereditary deafness, cIaims study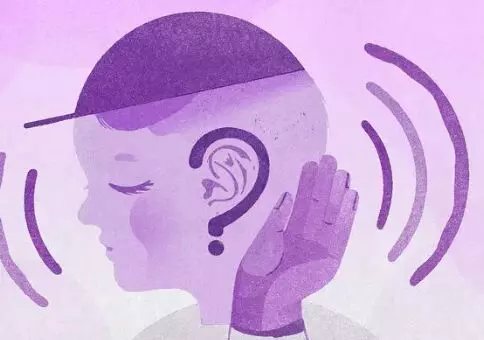 In a recent development, a team of researchers from the Radboud University Medical Center have developed a novel genetic patch for hereditary deafness, associated with DFNA9.

The findings have been published in Molecular Therapy : Nucleic Acid.
DFNA9 is an autosomal dominant adult-onset form of progressive sensorineural hearing loss associated with variable vestibular dysfunction. It is caused by mutations in the COCH (coagulation factor C homology) gene, found on the long arm of chromosome 14 (14q12-q13). Previous studies have pointed out that this gene encodes for the cochlin protein, which is highly expressed in the inner ear and found in lower levels in the spleen and very low levels in the eye, cerebellum and brain stem, kidney and liver.
It is characterized by adult-onset hearing loss, leading to complete deafness by the age of 50-70 years . With progression of the disease, speech perception and conversation become severely limited. DFNA9 patients furthermore suffer from balance problems, which severely hamper their daily activities.
With this background, the team of researchers underwent extensive research on a study sample consisting of DNA samples of three 399 seemingly unrelated DFNA9 patients carrying the c.151C>T mutation in COCH were 400 selected for Single-Molecule Real-Time (SMRT) sequencing (Pacific Biosciences, Menlo 401 Park, CA, USA) to identify shared variants on the mutant allele and finally developed a small piece of RNA that specifically binds to the messenger RNA derived from the mutated DFNA9 gene. As a result, the entire mutated messenger RNA is targeted for degradation. In this way, an essential link is lost and the mutant DFNA9 protein is no longer or hardly produced. The piece of RNA that is stuck on the mutated DFNA9 messenger RNA is named an antisense oligonucleotide or 'genetic patch."
These patches contain Antisense oligonucleotides with DNA-like properties which can be employed to target (pre-)mRNA molecules for degradation by the RNase H1 endonuclease. The ability of antisense oligonucleotides (AONs) to specifically target mutant transcripts for 249 degradation is of key importance for the development of an AON-based therapy for 250 dominantly-inherited disorders with a dominant-negative or gain-of-function disease 251 mechanism such as DFNA9. The therapeutic strategy must be potent enough to prevent the 252 synthesis of proteins from the mutant allele, but allow sufficient protein synthesis from the 253 wildtype allele for normal inner ear function.
Working further on cellular levels , the team noted that the patch was effective when applied to cultured cells."The c.151C>T (p.Pro51Ser) founder mutation, affecting the LCCL domain, appears to be the 68 most prevalent mutation in COCH, as it underlies hearing loss in >1000 Dutch and Belgian individuals. All available data indicates that DFNA9 results from a gain-of-function and/or a dominant negative disease mechanism, rather than from haploinsufficiency. Downregulation of the mutant allele, thereby alleviating the inner ear from the burden caused by the formation of cytotoxic cochlin dimers, therefore has high therapeutic potential."the team observed.
The transient effect of AONs is both an advantage and a potential limitation for future clinical applications. It lowers the risk of sustained adverse or off-target effects that could accompany genome editing techniques, but it also implies that a repeated delivery is likely to be required to achieve maximum efficacy.
For the full article follow the link: Erik de Vrieze et al, Antisense oligonucleotide-based degradation of c.151C>T mutant COCH transcripts associated with dominantly inherited hearing impairment DFNA9., Molecular Therapy - Nucleic Acids (2021). DOI: 10.1016/j.omtn.2021.02.033
Primary source: Molecular Therapy
Source : Molecular Therapy