Oral cavity resection, mandibulectomy predisposes to surgical site infection: Study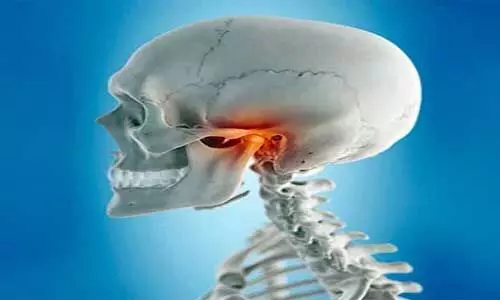 Oral cavity resections, mandibulectomy predisposes to surgical site infection (SSI), reports a recent study.

Konagalla Karthik and Muthuswamy Dhiwakar from the Department of Otolaryngology-Head and Neck Surgery, Kovai Medical Center and Hospital, Coimbatore, India conducted this reported study to identify risk factors for surgical site infection (SSI) and pneumonia following oral cavity tumor surgery.
The study is published in the Journal of the Sciences and Specialities of the Head and Neck.
Cancer of the oral cavity is one of the most common malignancies, especially in developing countries, but also in the developed world. Squamous cell carcinoma (SCC) is the most common histology and the main etiological factors are tobacco and alcohol use.
Although early diagnosis is relatively easy, presentation with advanced disease is not uncommon. The standard of care is primary surgical resection with or without postoperative adjuvant therapy. Improvements in surgical techniques combined with the routine use of postoperative radiation or chemoradiation therapy have resulted in improved survival statistics over the past decade. Successful treatment of patients with oral cancer is predicated on multidisciplinary treatment strategies to maximize oncologic control and minimize impact of therapy on form and function.
The authors carried out a retrospective chart review of a consecutive series of patients undergoing oral cavity resection where several clinicopathologic variables were tested for their association with SSI and pneumonia.
The results of the study revealed the following-
Three hundred and forty-four cases in 330 patients were included.
Incidence of SSI and pneumonia was 67 (19.5%) and 38 (11%), respectively.
On multivariate analysis, marginal mandibulectomy and segmental mandibulectomy were independent risk factors for SSI, whereas time under anesthesia (TUA) was an independent risk factor for pneumonia.
Receiver operating characteristic curve identified 390 min as the cutoff above which pneumonia was predicted with a high degree of accuracy.
Therefore, the authors concluded that "in oral cavity resections, mandibulectomy predisposes to SSI. Further, prolonged TUA (>390 min) is a powerful predictor for pneumonia."
As it is a modifiable risk factor, reduction in TUA might correspondingly lower the incidence of postoperative pneumonia, they added.
Source : Journal of the Sciences and Specialities of the Head and Neck