Rapid Olfactory Test- a Potential Screening Tool for COVID-19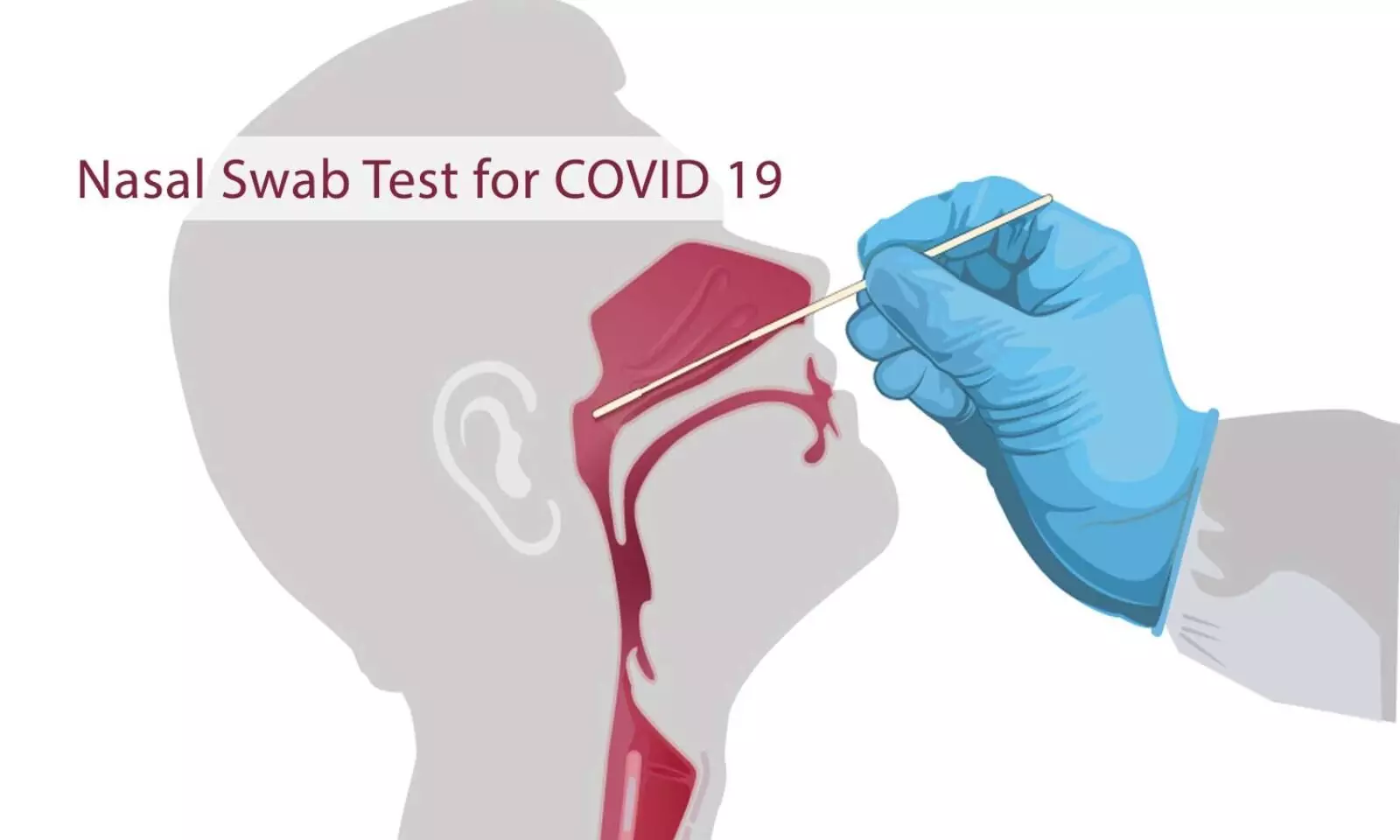 Olfactory dysfunction (OD) is one of the earliest and strongest predictors of COVID-19 infection, and thus is promising as a disease screening tool, reports a study published in the JAMA Otolaryngology Head & Neck Surgery.

Compared with objective testing, subjective olfactory assessments significantly underreport OD. Thus, an inexpensive, quick, and sensitive method of assessing olfaction may be beneficial for the early diagnosis and spread prevention of COVID-19. Therefore, researchers, Mena Said and colleagues from the Division of Otolaryngology–Head and Neck Surgery, Department of Surgery, University of California, San Diego evaluated the feasibility of a novel, objective olfactory test as part of an initial screening for COVID-19 in adults with unknown disease status.
This prospective, cross-sectional study enrolled a total of 163 healthy adults (aged ≥ 18 years) from a single college campus COVID-19 screening site.
Participants were screened for OD using a novel scent card (SAFER Diagnostics) followed immediately by polymerase chain reaction (PCR) testing for SARS-CoV-2 from nasopharyngeal swabs.Answers were processed electronically via a QR code. An incorrect choice was classified as OD. Participant demographics, medical history, COVID-19 symptoms, and subjective smell function on a binary and 10-point visual analog scale were also collected.
Multivariable logistic regression was conducted to assess the association between SAFER and COVID-19 PCR results while controlling for variables selected a priori as common symptoms of COVID-19: fever, fatigue, and cough.
The following results were highlighted-
a. Of those who tested PCR-positive for COVID-19, 75% (12 out of 16) failed olfactory screening compared with 4.8% (7 out of 147) among those testing PCR-negative for COVID-19.
b. The sensitivity, specificity, positive predictive value, and negative predictive value of the scent card in detecting those with COVID-19 were 75.0%, 95.2%, 63.2%, and 97.2%, respectively.
c. Including the symptom fatigue along with OD achieved a 93.8% sensitivity and 89.8% specificity in disease screening.
d. The addition of fever and cough did not further increase sensitivity
e. While only 37.5% (6 out of 16) of COVID-19 test-positive participants reported subjective anosmia, 75% failed screening with the scent card.
f. A failed scent card screen was the greatest predictor of COVID-19 positivity (odds ratio [OR], 80.24; 95% CI, 14.77-435.90) when compared with other symptoms including cough, fever, fatigue, and a history of COVID-19 exposure.
As a result, the authors concluded that "a novel olfactory test alone had a sensitivity of 75% and specificity of 95.2% in detecting COVID-19 using PCR testing as the gold standard."
Source : JAMA Otolaryngology Head & Neck Surgery