Rare case of Iatrogenic CSF leak after Nasal swab testing for COVID 19 reported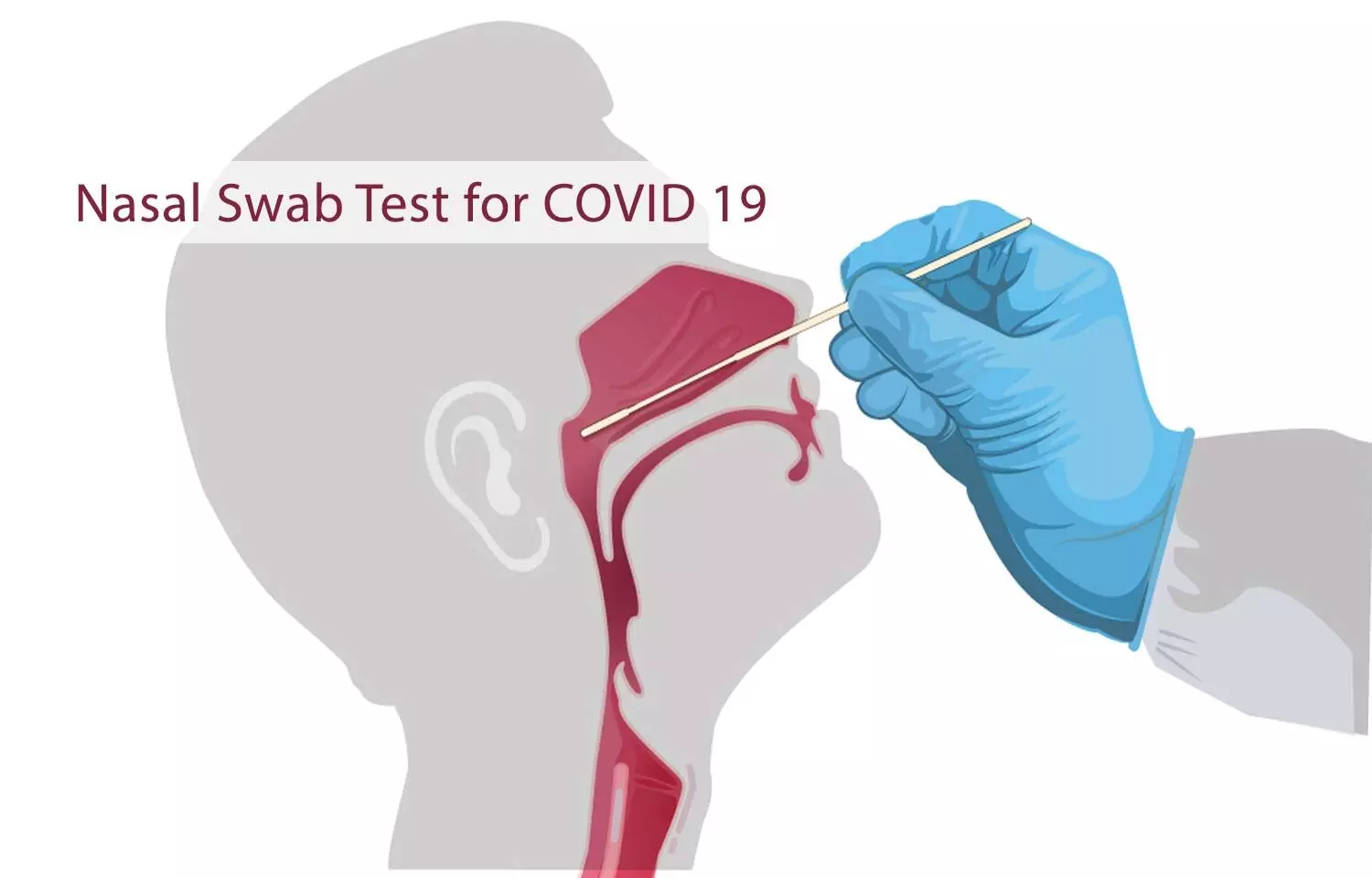 Christopher Blake Sullivan and et al from the University of Iowa Hospitals and Clinics, Iowa City reported a rare case of cerebrospinal fluid (CSF) leak after nasal testing for COVID-19. This is the first-ever reported case published in the journal "JAMA Otolaryngology-Head and Neck Surgery" 2020.
The global pandemic COVID 19 has created havoc since its emergence. As per the recommendations by the US Center for Disease Control and Prevention, testing for the SARS-CoV-2 from the nasopharyngeal, anterior nasal, and mid turbinate swabs are 3 of the 5 methods for initial diagnostic specimen collection. But complications associated with nasal swab testing are not well characterized and documented to date.
Iatrogenic cerebrospinal fluid leak after Nasal swab testing for COVID 19.Also Read:Rare Case of calcified gallbladder reported in NEJM

The case in point is a woman in her 40s who presented with unilateral rhinorrhea, metallic taste, headache, neck stiffness, and photophobia. As per history, the patient had recently taken nasal COVID-19 testing for an elective hernia repair after which she developed the symptoms of unilateral rhinorrhea, headache, and vomiting. There was clear rhinorrhea from the right side on the physical examination. Past medical history revealed idiopathic intracranial hypertension and removal of nasal polyps 20 yrs back.
Lab work of nasal discharge showed positive β2-transferrin. Computed tomography (CT) and magnetic resonance imaging (MRI) identified a 1.8-cm encephalocele extending through the right ethmoid fovea into the middle meatus and a right sphenoid wing pseudomeningocele. Previous CT also revealed the encephalocele but the diagnosis was a paranasal sinus disease but not an encephalocele.
Endoscopic surgical repair was planned, and intrathecal fluorescein was infused through a lumbar drain. An encephalocele was identified in the right anterior ethmoid cavity and reduced. Later, a skull base defect in the fovea ethmoidalis was repaired with a combination of acellular human dermal matrix and a poly(D, L-lactic) acid. Postoperative neurological monitoring and lumbar drain management were done by admitting the patient.
Thus, the authors concluded that one should consider alternative methods to nasal screening in patients with known prior skull base defects, history of sinus or skull base surgery, or predisposing conditions to skull base erosion.
For further reading, click the following link: doi:10.1001/jamaoto.2020.3579
Source : JAMA Otolaryngology-Head and Neck Surgery