Single dose of broad-spectrum flu vaccine triggers immunity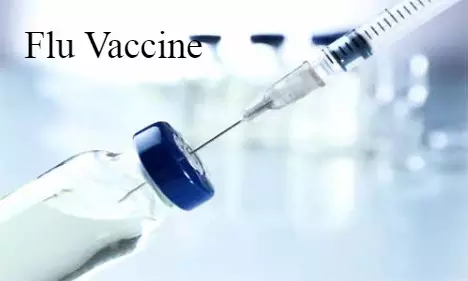 FLU-v is a broad-spectrum influenza vaccine that induces antibodies and cell-mediated immunity.

Results of a phase 2b trial in the Researchers at Netherlands have found in a phase 2b trial that universal, standalone flu vaccine is safe and induces a strong immune response, moving it closer to phase 3 clinical trials to determine its effectiveness.Single dose of adjuvanted FLU-v, a synthetic universal flu vaccine, may provide long-lasting protection across a broad spectrum of influenza viruses.The study has been published according in the Annals of Internal Medicine.
Currently, the best available prophylactic treatment against influenza is annual vaccination with inactivated or attenuated influenza virus. However, the short time between publication of WHO recommendations on the strains to include in the annual vaccine and the start of the influenza season, coupled with the lengthy eggs or cell-based manufacturing process, means that the availability of doses is limited, and in addition, the prediction may not be correct or influenza strains may mutate, making the vaccine ineffective. FLU-v is a synthetic vaccine allowing all year round manufacturing and designed to provide cross-protection against A and B influenza strains for a broad patient population.
The primary and secondary endpoints were achieved in a Phase 2b study, done within the UNISEC (Universal Influenza Vaccines Secured, European Union-funded consortium for the advancement of universal influenza vaccines) Consortium and funded by the European Commission under the Seventh Framework Programme for Research and Technological Development (FP7). The researchers randomly assigned 175 healthy adults to either an injection of adjuvanted (1 dose) or nonadjuvanted (2 doses) FLU-v or adjuvanted or nonadjuvanted placebo to compare the safety, immune response, and exploratory efficacy of different formulations and dosing regimens. They found that a single dose of adjuvanted FLU-v elicited a greater immune response compared with placebo. Adverse events were mostly mild to moderate injection site reactions. The authors conclude that a phase 3 trial is warranted to explore efficacy.
Using flow cytometry and enzyme-linked immunosorbent assay, the researchers evaluated vaccine-specific cellular responses on the day of infection and 42 and 180 days afterward. The study was not powered to measure vaccine effectiveness against the flu.
The researchers also determined that most adverse events associated with immunization were mild to moderate reactions at the injection site.
Although the best way to prevent the flu is annual vaccination, seasonal vaccines offer little cross-protection, which can reduce their effectiveness. Universal vaccines aim to protect against not only multiple strains but novel ones, as in the case of influenza pandemics.
For further reference log on to:
Ann Intern Med study
Source : Annals of Internal Medicine