Use of corticosteroid Eluting Stents may increase infection risk after sinus surgery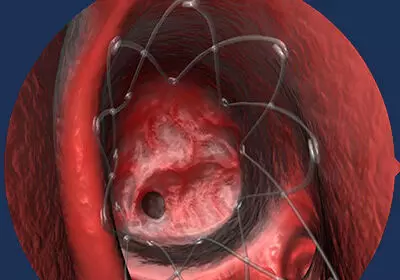 Implantation of sinus stents and spacers can be used as adjuvant management to maintain patency of sinuses after endoscopic sinus surgery for chronic rhinosinusitis.
In a recent study, researchers have reported the risk of postoperative infection associated with corticosteroid-eluting stents and recommend physicians to consider this aspect during the surgical decision and consent process. The study findings were published in the Otolaryngology-Head & Neck Surgery on April 13, 2021.

Corticosteroid-eluting stents (CESs) are increasingly used after endoscopic sinus surgery to reduce the need for revision surgery. However, their use is always associated with risks. Dr Vishal Narwani MD and his team conducted a study to describe and investigate the adverse events associated with the CESs.
It was a retrospective cohort study of the US Food and Drug Administration's MAUDE database. The researchers searched the MAUDE database for reports of adverse events involving the use of CESs approved by the Food and Drug Administration, including Propel, Propel Mini, Propel Contour, and Sinuva (Intersect ENT). They identified a total of 28 reported adverse events, with all events being related to the Propel family of stents and none related to Sinuva stents. They categorized 22 events as patient-related adverse events and six as device-related events.
Key findings of the study were:
Upon analysis, they noted that the most common adverse event was related to postoperative infection, accounting for 39% (n = 11) of all complications.
Among the 11 patients, they noted that four developed periorbital cellulitis and 5 developed a fungal infection.
They reported that the second most common adverse event was the migration of the stent, representing 21% of all complications (n = 6).
They also noted that overall, eight patients (29%) required reintervention in the operating room, with subsequent removal of the CES.
The authors concluded, "The most commonly reported adverse events were postoperative infection, including multiple cases of fungal infection, followed by migration of the stent. An increased awareness of the complications associated with CESs can be used to better inform patients during the consenting process as well as surgeons in their surgical decision making."
For further information:
https://journals.sagepub.com/doi/abs/10.1177/01945998211006930
Article Source :
Otolaryngology-Head & Neck Surgery