Conductive hearing loss with an Intact Tympanic Membrane- A diagnostic dilemma for the physician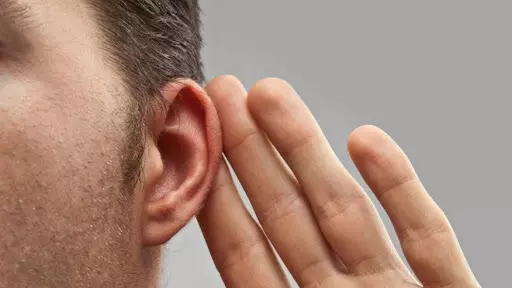 Conductive hearing loss (CHL) with an intact tympanic membrane is defined as a decrease in hearing due to a defect in the transmission of the acoustic wave between the sound source and the cochlea, with the normal tympanic membrane. The damage can occur: in the external ear but most often in the middle ear. There are several etiologies to be mentioned, however, otosclerosis is the main cause in adults. The diagnosis is based on a combination of clinical and paraclinical arguments. CT scan is the exam of choice in the management of conductive hearing loss with a normal tympanic membrane. It allows a positive diagnosis and establishes the etiological diagnosis. However, in many other cases, the CT scan is insufficient to identify abnormal radiological findings, which require surgical exploration.

The study carried out by Sana Mallouk and team aimed to analyze the epidemiological, clinical, radiological, and etiological aspects of this disease.
Authors reviewed data from patients who consulted the same seigneur for hearing loss and in whom the otoscopic examination was normal with a conductive hearing loss objectively confirmed on tonal audiometry, for a period of one year (from October 2018 to October 2019). Epidemiological, clinical and paraclinical data were collected and recorded onfarm records.
The average age was 36 years. The M/F sex ratio was 1.5 in favor of the men. None of the patients reported a personal otologic history. Three patients reported a notion of head trauma and a similar case in the family was found in four patients.
Hearing loss was the most frequent reason for consultation. Otoscopic examination showed a normal tympanic membrane without perforation in all patients.
CT scan of the temporal bone was performed in all patients (100%); it was normal in 4 cases (17%), which required surgical exploration. However, it showed images of otosclerosis in 15 cases (65%), an image of congenital cholesteatoma in a single patient, tympanic glomus in a single patient, an incudo-malleolar dislocation in a single patient (4.5%), and an incudo-stapedial dislocation in a single patient (4.5%).
Conductive hearing loss (CHL) is a frequent reason for ENT consultation, however, it represents a diagnostic challenge especially in patients presenting for (CHL) with intact tympanic membrane as there is no absolute diagnostic test for these patients.
Clinically, it is important to search for the causes of conductive hearing loss because some cases of deafness require surgery. But, in other cases, a conservative approach is recommended. A positive diagnosis is based on a good medical interrogation, permitting to specify the chronology and the evolution of the symptoms, as well as to determine the social and relational gene caused.
A well-performed otoscopic examination, studying the external ear canal, the tympanic membrane and the middle ear, can guide the diagnosis. Usually, the tympanic membrane is normal in appearance, in some situations, a whitish mass behind an intact tympanic membrane is suggestive of a congenital cholesteatoma and a pulsating bluish mass is suggestive of a tympanic glomus. Occasionally, a retro tympanic pink spot can be found, corresponding to the Schwartz sign, which is a hyper vascularization of the promontory, which is specific to otosclerosis. In this study, all patients had a normal tympanic membrane without perforation (100%).
A pure-tone audiogram is an essential assessment test, both for positive diagnosis and for evaluation of severity and monitoring of evolution, CHL is usually mild to moderate and may be unilateral or bilateral. But it provides little detail about the pathology or the cause of conductive deafness. A conventional tympanogram is generally normal with an absent stapedial reflex, but it does not distinguish between mastoid and ossicular chain abnormalities.
Recently, Wideband Tympanometry (WBT) has been more and more used to surmount the limitations of conventional tympanogram. WBT uses absorbance, in contrast to the conventional tympanogram which uses admittance. It can help to differentiate between patients with a tympanic perforation alone and patients with an associated ossicular chain problem. It can also provide more information about patients with mastoid problems.
Otoacoustic emissions have low diagnostic value, the presence of conductive hearing loss is sufficient to reduce the clinical utility of distortion product otoacoustic (DPOAE). But, through a strategic modification of primary tone levels, the clinician can improve the measurement of DPOAE.
CT is the first imaging modality used to evaluate a patient with conductive hearing loss with an intact tympanic membrane. In the presence of CHL with a normal tympanic membrane, otosclerosis should be suspected, but other pathologies should not be forgotten. Thus, the round window, the integrity of the ossicles, and the upper semicircular canal should be well examined. High-resolution CT also permits a study of the extent of the disease, anatomical variants, and associated complications, for better therapeutic management. Nevertheless, to establish an accurate diagnosis, CT imaging results should always be correlated with clinical and otoscopic findings. Certainly, the CT scan is the examination of choice in the management of conductive hearing loss with a normal tympanic membrane, however, in many other cases, it is insufficient to identify abnormal radiological findings, which require surgical exploration.
Several etiologies are to be evoked however otosclerosis represents the main cause in adults. Otosclerosis is a primary osteodystrophy of the endochondral bone of the otic capsule (temporal bone), it is a genetic disease with autosomal dominant transmission. In general, the diagnosis is simple and is based on the presence of a normal otoscopic examination, a typical audiogram (Conductive hearing loss on all frequencies with air-bone gap of 60-65 dB and Carhart notch at 2000 Hz) and the absence of stapedial reflexes.
The second common cause of CHL is ossicular chain trauma, it accounts for about 1.4% of all head trauma and 37% of all fractures of the petrous pyramid. Generally, CHL is related to the tympanic membrane or hemotympanum rupture, but if deafness persists for longer than about one month, ossicular damage should be suspected.
The most common lesion of the ossicular chain is incudostapedial joint separation. However, it cannot be visible on the scanner, but usually, a gap between the lenticular process of the incus and the head of the stapes is objective.
All tumors of the middle ear can cause conductive hearing loss by blockage of the ossicular chain. Primary cholesteatoma and tympanic paraganglioma are the two most common causes. Usually, a good otoscopic examination will suggest the diagnosis. CT scan shows a focal flat-based mass on the cochlear promontory of the middle ear without bone erosion. However, Congenital cholesteatoma (CC) is one of the most common causes of conductive deafness especially in the pediatric population which is the main reason for consultation.
LCH with intact MT could be observed in superior semicircular canal dehiscence syndrome (SCDS). This syndrome is characterized by the formation of a "third window" between the superior semicircular canal and the middle cranial fossa, caused by a bony defect of the canal. This results in a loss of acoustic energy responsible for conductive or mixed deafness. CT is the radiological examination of choice; it allows us to determine with precision the dehiscent segment of the semi-circular canals.
Finally, minor aplasia is the first diagnosis to evoke in a pediatric patient who presents for congenital conductive hearing loss. It is defined as a malformation of the middle ear isolated or associated with minor abnormalities of the external ear (pinna and/or external ear canal) or other general malformations.
Deafness is a sensorial handicap which leads to depression, social isolation and reduced cognitive functions, especially in children. This is why screening and early treatment of deafness is essential. Conductive hearing loss (CHL) is a diagnostic challenge for the physician that requires a schematic approach. Otosclerosis is the most common cause. Imaging assessment of CHL is guided primarily by clinical and otoscopic findings. High-resolution computed tomography (CT) plays an essential role in the evaluation of CHL. Sometimes, the CT scan is insufficient to identify abnormal radiological findings, which require surgical exploration.
Source: Sana Mallouk, Sara Halily, Yasser Hammouda, Youssef Oukessou, Sami Rouadi, Reda Abada, Mohamed Mahtar, Mohamed Roubal. Conductive Hearing Loss with an Intact Tympanic Membrane: Diagnosed Approaches. International Journal of Otorhinolaryngology. Vol. 6, No. 2, 2020, pp. 26-30.
doi: 10.11648/j.ijo.20200602.12
Source : International Journal of Otorhinolaryngology