ePsyClinic bolsters its team; hires 50 licensed clinical psychologists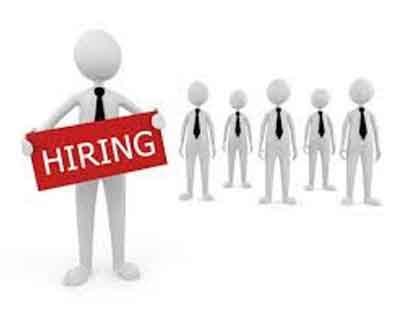 New Delhi: In an attempt to further improve mental and emotional health services and to address the lack of quality care in the field of psychiatry, ePsyClinic, the online platform that promises the best of emotional and mental wellness as well as healthcare services to its clients plans to rapidly expand its team this month.
The online healthcare platform will hire 50 licensed clinical psychologists, including renowned therapist Ashmeet Nagpal, who will occupy the position of Senior Family Therapist and Practice Developer along with Dr. Manju Mehta, who will join as the Specialist Program Head at ePsyClinic.
With over one million users and more than 200 psychological consultations per day, ePsyClinic is keen to further enhance its services and address the growing demand for patients seeking help with psychological issues such as depression and anxiety by recruiting a pool of 50 licensed and skilled clinical psychologists.
In order to bolster the professional expertise of the group, ePsyclinic has planned to rope in Ashmeet Nagpal, who holds over 12 years of clinical experience and is also pursuing her M. Phil. and Ph.D from NIMHANS.
Further boosting the professional insight is Dr. Manju Mehta, who was a professor of Clinical Psychology at the Department of Psychiatry, All India Institute of Medical Sciences, New Delhi. She did her M.Phil. in Clinical Psychology from NIMHANS, Bangalore and received her Ph.D degree from the Postgraduate Institute of Medical Education and Research, Chandigarh.
Working at AIIMS since 1976, she has contributed to the understanding of psychological processes and reactions of patients across different age groups, gender and medical disorders. Her main contribution has been in cognitive behaviour therapy, pain management and adolescent problems.
"ePsyClinic has emerged as the leading online platform that provides mental health care in the comfort of people's home or office. Psychiatry is a critical field which is often associated with stigma in our society," said Founder ePsyclinic, Shipra Dawar.
"We believe just like other diseases, it is essential to get proper care and treatment from physicians and therapists with deep expertise and proven experience in this field. The growing need and demand for superior treatment from qualified physicians have motivated us to rope in more psychologists and provide expert psychiatric health services to as many people as we can reach in the country," added Shipra Dawar.
ePsyClinic is leaving no stone unturned to facilitate the best of emotional and mental wellness as well as healthcare services to its clients. The online healthcare platform also plans to roll out its services to 1.3 million users along with 400 consultations by the end of the next month.
With the use of digital solutions and expertise from renowned physicians, ePsyClinic is sure to realize its motto of making mental health services acceptable, accessible and accountable to all.