Excessive internet can reduce immunity, says a study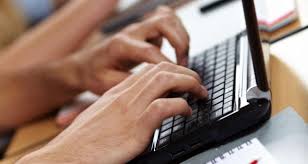 A London based research study has concluded its trial observations made on a group of people saying the excessive use of internet can lead to sensitivity of catching cold or flu, due to reduced immunity

Even while the Indian media circles are debating the psychological aspect of watching pornography on the internet between the adults, and the children, a new London based research study has recently concluded that excessive use of internet can reduce your immunity. Those more exposed, or addicted to the internet are more medically susceptible to catching cold and flu.

There have been considerable studies in the past hinting the stress, depression, and other mental health problems due to the internet. However, this particular study conducted by scientists from Swansea and Milan Universities evaluated 500 people aged 18 to 101 years old, found that people reported using the internet on average for six hours a day.

Around 40% of the sample reported mild or worse levels of internet addiction a figure which did not differ between males and females. People with greater levels of internet addiction had around 30% more cold and flu symptoms than those with less problematic internet usage, as reported by PTI.

Also, a sizable minority of the sample used it for over 10 hours a day most often connected with social media sites. On the internet usage pattern, a difference was noted in the way men and women use internet. While, undoubtedly women are more addicted to the social media and shopping, men have a liking for gaming and pornography.