................................ Advertisement ................................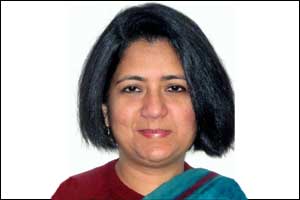 The practice of medicine is not black and white or even grey. There are many hues and shades in between when we speak about the management of a clinical condition. The medical literature is teaming with practice guidelines and protocols. And these do change more often than not when new evidence emerge. To quote a very well known scenario in India, the trigger for platelet transfusions in viral fevers has changed in the last two years.
You are a good doctor when you base your decisions on your knowledge, your experience and your wisdom. Additionally, a good outcome depends on the patients' response to a treatment modality and other coexisting adverse factors inherent to the patient, which have the potential to influence this outcome. Then there are extraneous factors like hospital-borne nosomial infections, which affect the outcome. Prevention and treatment of these inherent and extraneous factors add to the cost.
Many a times, a good doctor takes a calculated risk to salvage a patient. This courage is again borne out of his/her experience and intent to do good. It is very scary to be a good doctor today because you find yourself in a sparring match with I pad wielding generation who has the utmost faith in what is on the net. Though I do believe firmly that an informed patient is an empowered patient, the myriad information regarding a particular clinical condition, its treatment and the perceived complications confuse and confound a patient and the caregiver. There is so much demand to share and document each and every information and complication related to a disease or surgeries that the informed consent feels like a document for persecution. Patients and their families go through a whole range of emotions from anger, anxiety, a sense of helplessness and ultimately rage when the outcome is not as was expected. There is a clash with our traditional belief in doctors where a doctor was supposed to comfort us and tell us that "all will be well". This is equally disconcerting for doctors because this goes against the basic principles of healing. A good doctor is increasingly scared to reassure a patient for he/she fears an allegation of false promises. He finds his courage failing in the face of intense scrutiny where he/she is prosecuted like a common criminal and aspersions are cast on his/her intent.
We are all living in a world of instant gratification where we want quick and completely satisfying results. Unfortunately, despite all the modern medicines and innovations, this is not achievable. A doctor faces the flak for this and now this abuse is rampant on social media. There is absolutely no accountability for this kind of mudslinging and many good doctors with more than two decades of practice are bewildered and distressed.
There is an apprehension and a sense of fear and despair in the medical fraternity as every patient today is being viewed as a potential litigant. A good doctor may soon be extinct if each and every clinical decision is based on its potential for litigation. We wonder why a developed country like the United States of America has such a non-viable healthcare model. Yet, we are replicating the same model and walking into a cataclysm with more than a billion population.
If you have done the right thing then ultimately the courts exonerate you, however, the cost is huge in terms of both time and money. Time spent reading medical journals and attending scientific meetings is being diverted to meetings with legal team and online courses to understand the medico-legal aspects of practice.However, due to this witch hunt, good and courageous doctors are losing courage and looking for an early exit into retirement or alternate careers. It is the absolute right of a patient to receive the right treatment at a just cost. But a balance is required between a patient's right to ethical and fair treatment and unnecessary prosecution of doctors.
................................ Advertisement ................................
The Author, Dr(Mrs) Raj Tobin is the Director and Head, Department of Anesthesiology and Pain Management, Max Superspecialty Hospital, Saket 
Meghna A Singhania is the founder and Editor-in-Chief at Medical Dialogues. An Economics graduate from Delhi University and a post graduate from London School of Economics and Political Science, her key research interest lies in health economics, and policy making in health and medical sector in the country.
She can be contacted at meghna@medicaldialogues.in.
Contact no. 011-43720751
................................ Advertisement ................................
Disclaimer: The views expressed in the above article are solely those of the author/agency in his/her private capacity and do not represent the views of Medical Dialogues.
15 comment(s) on Blog: The Exit of a Good Doctor