Expeditiously decide on Minimum salary for nurses : SC asks Kerala HC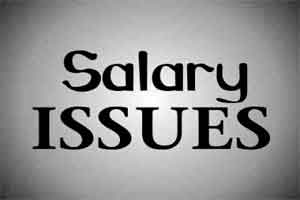 New Delhi: The Supreme Court today asked the Kerala High Court to expeditiously decide a matter relating to a state government notification fixing a minimum monthly basic salary of Rs 20,000 for nurses in private hospitals there.
A bench comprising Justices A M Khanwilkar and Navin Sinha was told by the counsel for Kerala private hospitals association that the notification could be kept in abeyance for 2-3 weeks and the division bench of the high court be asked to decide the issue by then.
The lawyer said the association had 960 private hospitals, of which 630 hospitals had less than 25 beds.
"We will request the high court to deal with it," the bench observed after it was told that a division bench of Kerala High Court had on May 4 said it would take up the matter for further hearing after a month.
"We request the high court to dispose it of expeditiously in view of the nature of controversy that has to be decided," the bench said.
Kerala government had last month issued a notification fixing a minimum basic salary of Rs 20,000 for nurses in a private hospital in the state, a day ahead of their proposed indefinite strike.
Over 68,000 private hospital nurses had threatened to go on a statewide strike last month demanding implementation of the promised minimum monthly wage of Rs 20,000.
The notification increased the minimum basic salary of private hospital nurses to Rs 20,000 with retrospective effect from October 1, 2017. It also hiked the salaries of other employees, barring doctors, in private hospitals.
Read Also: 
Nurses in Kerala to get minimum salary of Rs 20,000: Govt Notification