Can of Worms : Fake doctors have spread to different corners of Bengal, finds CID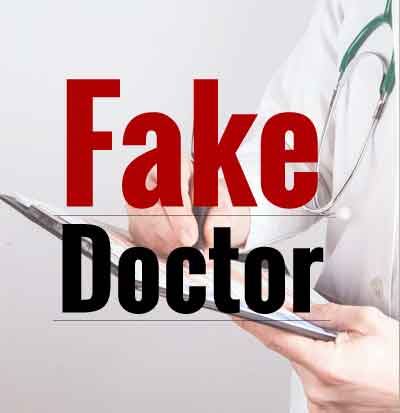 Kolkata: Fake doctors have spread to different corners of West Bengal and a number of them are attached to renowned private medical establishments, state CID said.
"It's like opening a can of worms. Our investigation revealed that these fake doctors are spread all over the state. And there are many who are attached with some of the popular private medical hospitals in Kolkata as well as in the districts," a senior CID officer told PTI.
The CID had submitted a report to Bengal Director General of Police (DGP) Surajit Kar Purakayastha stating that there could be around 500 fake doctors practising in the state.
Asked whether these fake doctors are attached to any of the state-run hospitals, the CID sleuth said, "It's still unclear. We have got an idea about the matter. There can be some who are working with state-run medical establishments but we are yet to catch hold of anybody. Our investigation is on and hopefully we will be identify those culprits."
The CID has sought assistance of the West Bengal Medical Council (WBMC) in connection with its probe, he said.
"We have evidences that these people are using registration numbers which are either used by doctors not from that area or of those who have expired. We are trying to nab them tracking the registration numbers," he said.
CID slueths visited the Indian Medical Association (IMA) office in the city in connection with the probe.
The officer said there are several fake doctors from neighbouring states like Bihar, Chhatisgargh, Jharkhand, Odisha besides others who have sneaked in and are practising here in West Bengal for quite sometime.
"We are trying to monitor their current location," the CID officer said.
The fake doctor issue surfaced after the CID last month arrested two persons working as doctors with forged documents in north Bengal.
The two arrested - Kaiser Alam and Khusinath Haldar were working in the block primary health centres at Chopra in North Dinajpur and Madarihat block primary health centre in Alipurduar respectively allegedly on the basis of forged documents.
Interrogating the duo, the CID also arrested five more fake doctors from different parts of West Bengal including Naren Pandey, who had been practising in one of the top private medical centres in the city.
Six IPC sections including punishment for cheating by personation, cheating, forgery of valuable security, forgery for the purpose of cheating, using as genuine a forged document and punishment of criminal conspiracy have been slapped against those arrested as fake doctors.
The CID had also seized a large number of documents comprising fake marksheets, fake records of students of MBBS course after raiding the office of Alternative Medical Council of Calcutta at Barasat in North 24 Parganas. During the raid they also seized the soft copy of Kushinath Halder''s fake MBBS record which was detected in the hard disc of the office.
Further, information available from West Bengal Medical Council (WBMC) Registrar revealed that the Alternative Medical Council of Calcutta is itself a fake institution.