Maharashtra: FDA Raid at Vikhroli for alleged illegal Sex Selective abortions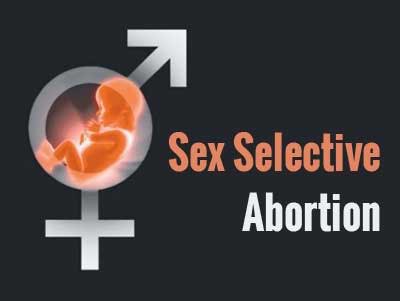 Mumbai: After a similar case was reported in Sangli (Maharashtra) where a homeopathy doctor was arrested for illegal sex selective abortions, the food and drug administrative (FDA) is reported to have raided at nursing home in Vikhroli and found 11 medical termination of pregnancy (MTP) kits.
The owner of the Ruby clinic, a Ayurveda practitioner has been absconding since FDA has raided at her clinic. During the raid at Ruby Clinic, FDA has found 16 used kits along with 11 new MTP kits. The cost of the MTP kits were worth over Rs 70,000.
It is reported that FDA came into action after an FIR was filed late on Thursday night, using provisions of the Drug and Cosmetics Act and the PcPNDT (Pre-Conception and Pre-Natal Diagnostic Techniques) Act.
The ayurveda practitioner worked illegally as a gynecology surgeon without registering her nursing home under the Bombay Nursing Home Act, officials said. FDA assistant commissioner Madhuri Pawar informed told TOI, "The clinic did not have permission to use sonograpy machines for abortion, yet we found sonography reports of pregnant women there."
According to FDA commissioner Harshdeep Kamble, the raid was conducted after a specific tip-off, and records of 18 to 20 year-old patients' procedures were found, who were charged Rs 10,000 each. The practitioner is a Bhandup resident, was also dispensing allopathic medicines despite being an ayurvedic doctor, officials said, reports Express
The FDA officials also informed that the owner of the Ruby Clinic were offering services of intensive care unit, gynaecology, obstetrics, ENT, pediatrics, neurosurgery and plastic surgery with the legal authority to run the hospital. Moreover there was no proper records for purchase and use of MTP kits.
The doctor has been booked under the Drugs and the Cosmetics Act.
Medical Dialogues team had earlier reported that a homoeopathic doctor, who allegedly performed sex-selective abortions in Maharashtra, was arrested by police from Karnataka, two days after 19 aborted foetuses were found dumped near his hospital in a suspected cross- border female foeticide racket.
Read also: Sangli foeticide racket: Doctor who performed abortions held