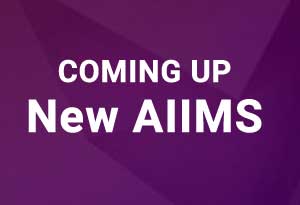 Chennai: The foundation stone of All India Institute of Medical Science (AIIMS) Madurai will be laid by Prime Minister Narendra Modi on January 27, 2018.
Information to this effect was given by the Health Minister of Tamil Nadu C Vijaya Baskar who informed that along with the health projects, other projects for the state will also be announced.
In December 2018, Union Cabinet approved for the establishment of AIIMS  facility in Thoppur near Madurai. The project was approved under Pradhan Mantri Swasthya Suraksha Yojana (PMSSY). The total cost incurred on the project is of of Rs 1,264 crore. The project will be purely funded by the central government.
The nod put a rest to a series of controversies that had surrounded the institute after an RTI revealed that the project only remained on paper. Soon, a public interest litigation (PIL) petition was filed which said the work on the institute had started in other states where it had been proposed while in Tamil Nadu it was yet to take off.
The court in response had rapped the centre regarding the development of the institute.
The new AIIMS will add 100 Under Graduate (MBBS) seats and 60 BSc (Nursing) seats and will have 15-20 super speciality departments. Each new facility will add around 750 hospital beds and serve around 1,500 outpatients daily.
Read Also: Not Health Minister, 10 New AIIMS will have Doctors as chairmen
The expected time frame for the establishment of new AIIMS will be 45 months which will have its pre-construction phase of 10 months and the construction phase of 32 months. the stabilization phase will expectedly will be of three months.
The time frame for establishment of the new AIIMS will be 45 months, broadly comprising a pre-construction phase of 10 months, a construction phase of 32 months and stabilisation/commissioning phase of three months.
Medical Dialogues earlier reported that Union Cabinet chaired by PM Narendra Modi approved a plan to set up 20 All India Institute of Medical Sciences (AIIMS) across the country, six of which have already been established, and to upgrade 73 medical colleges.
Read Also: Approved- 20 New AIIMS, Up-gradation of 73 Medical Colleges
3 comment(s) on Finally: Foundation Stone of AIIMS Madurai to be laid by Prime Minister in end of January 2018