Generate More Revenue to meet salary hike: Finance Ministry tells AIIMS, JIPMER, NIMHANS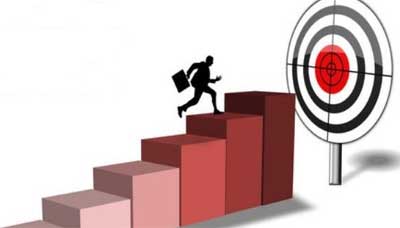 Autonomous Hospitals told to generate additional revenue to meet the 30% hike that comes with the 7th Pay commission
New Delhi: A recent circular issued by the Union Finance Ministry to Autonomous institutions has indeed left many of the top government hospitals wondering how to go ahead with it.
Hindu reports that the Union Finance Ministry's circular to all centrally-funded autonomous institutions has asked them to generate 30% of the additional financial impact incurred on implementing the 7th Pay Commission. This has indeed left many top officials of the government healthcare wondering how to implement it, without passing on the fee burden to its patients.
The circular that was issued on 13th January, 2017, calls for the blanket of 600 autonomous institutions to generate this impact. Apart from many research organisations and educational institutions such as Kendriya Vidyalayas, these also include top government hospitals of the country including AIIMS, JIPMER as well as NIMHANS. The only way forward for generating these additional funds would be to hike the patient charges in the hospitals
has left healthcare institutions wondering how they would do it without burdening patients.Most institutions have now written to the Union Finance Ministry's Department of Expenditure explaining the difficulty.
The circular, issued on January 13, will impact nearly 600 autonomous bodies in the country, including major hospitals such as the All India Institute of Medical Sciences (AIIMS), Jawaharlal Institute of Postgraduate Medical Education and Research (JIPMER) and the National Institute of Mental Health and Neuroscience (NIMHANS), apart from around 200 commodity bodies, an equal number of research organisations and educational institutions, including the Kendriya Vidyalayas and Navodaya Vidyalayas. The worst affected are hospitals for whom it may be inevitable to hike patient user charges if they have to generate the funds.
"It will be impossible to generate any additional funds without passing it [the financial burden] on to patients. When nearly 80% of those with mental disorders are not receiving any treatment due to associated stigma, mental healthcare should be made affordable at least for those who seek treatment," a senior doctor from NIMHANS told Hindu. NIMHANS currently generates over Rs 20 crore per year by charging a user charge of Rs 20 per patient. The premier mental health institute employs approximately 800 employees with 200 faculty members and spends around Rs 165 crore on salaries out its Rs 370 crore annual grant.
Many sources at JIPMER and AIIMS pointed out that this directly means hike in user charges as well as cost of diagnostics including CT and MRI.
JIPMER Faculty Association President Gopalakrishnan M.S told Hindu that  doctors might now hesitate to do the full set of investigations. "Earlier, a doctor would advise an MRI or a CT scan or any other investigations for a patient without a second thought as it could be done at subsidised rates at the hospital based on which we could take an informed decision. However, if the charges are hiked, it will mean out of pocket expenses for the patients and we will have to think twice before prescribing any tests," he said.
 A senior neurologist from AIIMS termed the move as a precursor to privatisation of major government hospitals. "So far, there was only academic competition. Now, it will be financial competition ruining the academic milieu of the institute," the neurologist said.
AIIMS Faculty Association President Chandrashekar Bal said, "Government-run healthcare institutions could not be asked to generate additional funds as they cater to the poorest of the poor patients. AIIMS is already generating 6% of its total budget. This institute is the last hope for the poor, who can get the best treatment almost free."