Finances will never be a problem for NHPS: J P Nadda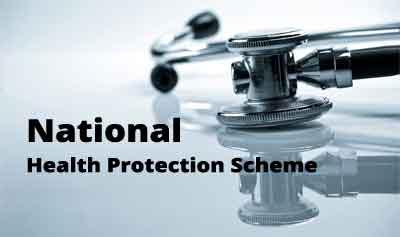 New Delhi: Seeking to allay concerns about the funding of the National Health Protection Scheme (NHPS) announced in the budget, Health Minister J P Nadda today said finances would never be a problem and the Centre was working out the nitty-gritty of the programme.
Touted to be the world's largest government-funded health care programme, the scheme is aimed at benefiting 10 crore poor families by providing coverage of up to Rs 5 lakh per family per year for secondary and tertiary healthcare.
Nadda said no date for the rollout of the scheme had been fixed, but it would be done "very soon".
It's a "revolutionary and courageous" budget wherein "bold" decisions have been taken. It's a friendly budget for all sections of society, he said.
'Namocare' deals with primary, secondary and tertiary healthcare "comprehensively", and the government is committed to rolling it out, the minister said.
"We will give the details but not today. We are working on the nitty-gritty. We have to work that out with all other departments as well," Nadda told reporters when asked how the government would go about implementing 'Namocare'.
Every aspect of the scheme "has been calculated... We have made all arrangements for it". The details will be shared only when the government is ready to launch it, he said.
"It's not only an insurance. There are many models which we are going to work out. We will come up with a full programme. We are going fast on it," he said.
The scheme will also bring a change in the socio-economic scenario. It will increase the productivity of the common man, he said.
Nadda said the government will pay for the "premium for the NHPS with state's share. Rs 2,000 crore has been kept for it as of now".
"History is a witness that whatever we (the BJP-led government) have committed to, we have completed. That's why finance is not a problem, has never been a problem and will never remain a problem," he said.
The National Health Protection Scheme, announced by Finance Minister Arun Jaitley yesterday in his budget speech for 2018-19, will cover around 50 crore people.
Asked about an earlier scheme wherein the government had announced a Rs 1 lakh coverage, Nadda said there were only four crore beneficiaries under that programme.
There were a lot of operational problems in the earlier scheme which have been taken care of in the present one that covers all diseases, the minister said.
He said states are ready to implement the NHPS and financial arrangements will be made accordingly.
"States have to decide whether they want to be subsumed under this (scheme) or they want to run on their own," he said.
Finance Minister Arun Jaitley had yesterday also announced the move to bring the healthcare system closer to homes through 1.5 lakh health and wellness centres as part of the 'Ayushman Bharat' programme.
"At the sub-centre level, we were till now taking care of only the mother and child component but more components have been added," Nadda said.
"There are 1.5 lakh centres which we have to change into wellness centres. Rs 1,200 crore has been earmarked for that. Maternal Neonatal and infant health care, communicable diseases and all types of vaccination, ophthalmic care, ENT dental care, mental care will come under that," he said.
The government has also allocated an additional Rs 600 crore to provide nutritional support to all tuberculosis patients at Rs 500 per 10-month cycle till the duration of the treatment.
Nadda said daily regimen of such patients has been increased and CBNAT machines have been installed in districts.
"One of the issues was to increase notification and to go to the last level of completion of a dose of the patient. Rs 500 which we are giving for nutritional value, it seems small but it's a far-reaching thing.
"Rs 600 crore has been earmarked for that. This will help increase the notifications as well as the nutritional support he will get," Nadda said.
Elaborating on the announcement of the opening of 24 medical colleges, he said such a move means coming up with 17 specialities in a college and when that happens, the entire district and area gets a lot of development.
"We will be going fast on it," Nadda said.