Medical Education Mafia Unearthed: Retd High Court judge arrested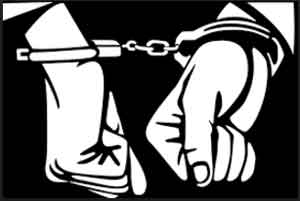 New Delhi: A retired judge of the Orissa High Court along five others have been arrested by the CBI in an alleged corruption case of taking bribe to " Settle" a case of debarment against a Medical college
Justice (retired) Ishrat Masroor Quddusi has been booked on corruption charges, along with B P Yadav and Palash Yadav of the Prasad Educational Trust which runs a medical college in Lucknow, Biswanath Agrawala a middleman and two others --  Ms Bhawana Pandey and Sudhir Giri, according to a CBI spokesperson.


 The concerned medical college is Prasad Institute of Medical Science in Lucknow, which is run by Prasad Educational Trust. The said medical college had been de-barred by the central government for a period of two years from admitting new students because of shortcomings in infrastructure. The government had also directed MCI to confiscate its Rs 2 crore Bank Guarantee


However, as per the FIR of CBI, a copy of which is with Medical Dialogues team, Mr. Quddusi allegedly conspired with one Ms. Bhawana Pandey to "settle" the matter concerning debarment of Prasad Institute of Medical Science, Lucknow. The FIR further states that the said retd judge, who had met with Mr Yadav, through Sudhir Giri of Venkateshwara Medical College, Meerut.  allegedly advised the him to withdraw his challenge to the debarment from the Apex Court and approach the Allahabad High Court instead. The High Court had then granted an interim stay against the debarment.
Further, when MCI challenged the said order in the Apex Court, the said judge along with his co-conspirator Ms Bhawana Pandey assured Yadav that  they will "get the matter settled in the Apex Court through their contacts."
It is alleged in the FIR that Biswanath Agrawala, a so-called a middleman with "very close contact with senior relevant public functionaries" was then engaged to get the matter favourable settled. The middleman had demanded huge gratification for the same
CBI sleuths till now have recovered Rs 1.91 crore during the raids, including at Quddusi's residence in south Delhi's Greater Kailash as well as some money from a hawala operator Ram Dev Saraswat .
 The Central Bureau of Investigation has registered a case against retired Judge of the High Court of Odisha; five private persons and other unknown public servants & private persons u/s 120-B IPC and section 8 of Prevention of Corruption Act 1988.