Fire at Goa Hospital, No Casualties reported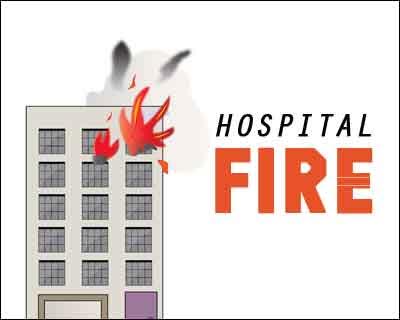 Panaji:  A fire broke out on the second floor of a state-run district hospital at Margao, 40 km from here, this evening.
Fire and emergency services officials said that no casualties were reported, and the fire was soon brought under control.
The facility, known as Hospicio Hospital, operates from a Portuguese-era building.
"Smoke was seen coming out of the second floor around 5.45 pm," said Ira Almeida, medical superintendent of the hospital.
The floor has a kidney dialysis facility, but patients had left by 4 pm, and there were no patients when the fire broke out, she said.
The fire was brought under control within half an hour before it could spread, fire officials said.