Fire in a private hospital: New born baby sustains serious burn injury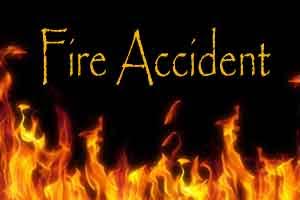 Rourkela: A newborn baby sustained burn injuries in a fire in a private hospital here on Saturday.
The six-day-old baby was first admitted to the IGH Hospital but later shifted to a private hospital in Bhubaneswar as the condition of the baby turned critical.
Fire Brigade officials who rushed to the private hospital on hearing the news said the fire was reported in the Newborn Ward of the Om Apollo Hospital located in the civil township area in the wee hours of Saturday.
Sources said the kitchen room of the hospital was converted into Burn ward and three babies were in the ward when the fire engulfed the room.
The hospital authorities tried to bring the fire under control but by that time three babies had sustained burn injury, one of them a six day old sustained nearly 70 to 80 percent burn injury.
The fire in the private hospital was caused due to an electric short circuit and the fire officials during inspection found that the hospital was running without adequate fire fighting system .
The district authority has deployed police force to avoid any unpleasant incident in the hospital.