FORDA to move court on MCD salary and Protection issues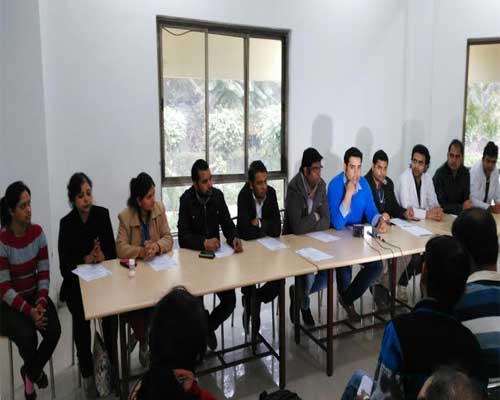 New Delhi: Speaking in support of their colleagues working at MCD hospitals, resident doctors across all government hospitals at the capital  have come forth under the banner of FORDA and condemned the government for not showing even basic consideration to the welfare of resident doctors working in the capital.

This comes after MCD doctors have not been paid their salaries for the past three months and there has been another instance of violence highlighting the lack of security of doctors in the capital, just yesterday.

The incidence of violence has now been reported from LHMC, where two mob gangs who had injured each other's members came to the casualty of the hospital from some corner of Paharganj. In a matter of minutes, the hooligans began fighting again with each other at the hospital premises only, converting the casualty room into a so-called warzone. They broke the hospital furniture, threw bricks and knifes at each other and the staff including the doctors working in the Casualty had to run for their lives. It was reported that one patient's attendant got caught in between and has suffered a severe head injury. There was no security in sight and no further action has been taken against these hooligans under the hospital Protection Act.

Dr Sumit Paria, RDA President, DDU Hospital said, " After the previous Strike, the government had appointed so- called 500 home guards at various hospital premises for the security of the medical personnel. We had been promised that soon this number will be increased to 1000. In reality, those appointed home guards were just for a few days show and slowly their numbers have now been dwindling to zero at the respective  hospitals."

Speaking to Medical Dialogues, Dr Pankaj Solanki, President FORDA said," As if the long hours, inhuman working conditions and repeated assaults on us were not enough​, ​recent exploitation of the Municipal Corporation of Delhi doctors has taken the ultimate turn, where the resident doctors are being forced to work WITHOUT PAY for the many months. FORDA has decided to approach the court for its intervention in saving resident doctors from this deteriorating condition, making sure that MCD doctors are paid as well as that government meets the promises of protection and better working conditions for medical personnel, so that doctors don't have to resort to Strike to make their voices be heard."