Fortis Escorts bags SIDCER accreditation for high ethical standards in Research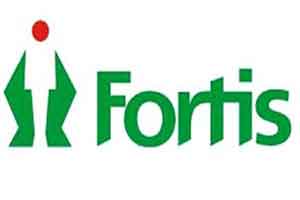 In yet another first for Indian corporate Hospitals, the Fortis Escorts Heart Institute & Research Center (FEHI) has been accredited by The Strategic Initiative for Developing Capacity in Ethical Review (SIDCER) for its high ethical standards in Research. The award was presented at the annual Conference of SIDCER for the year 2015 at Nagasaki, Japan.

The Strategic Initiative for Developing Capacity in Ethical Review (SIDCER) is a network of independently established regional fora, for ethical review committees, health researchers and invited partner organizations. The primary objective of SIDCER is to contribute to human subject protections, globally by developing local capacity for ethical review of research involving human subjects and for developing policies on the ethics of health research. The SIDCER vision is to ensure protection for all human participants in health research globally.

The body recognizes the quality of the committee based on five standards:  Structure and Composition of the Ethics Committee; Adherence to Specific Policies; Completeness of its Review Process; After Review Process; Documentation And Archiving.

Col Harinder Chehal, Regional Director, FEHI, said, "This award has been accredited to FEHI amongst several other hospitals conducting research on human trials. Till date only government run medical institutions in India have made it to the list of nominees. The research team at FEHI is the first corporate research team to have met the stringent demands of the framework that SIDCER has established and winning the award is a significant feather in our caps. We are extremely proud to have a strong research team lead by example. This award is a reflection of our commitment and dedication towards the highest ethical practices in Cardiac Care. We look forward to greater success in our future endeavors in research and trials."

Dr. Upendra Kaul, Dean & Executive Director, Cardiology & Academics and Research Department said, "SIDCER is the only body in the world that accredits medical institutions for ethics in research and human clinical trials. The team has worked ceaselessly to uphold the highest standards of ethics that have been established by FEHI. It also places a very big responsibility on us and makes our mission in this field of research all the more resolute. Our endeavor will always be to lead the organization to many more victories."