Fortis Escorts successfully performs double cardiology procedure on older patient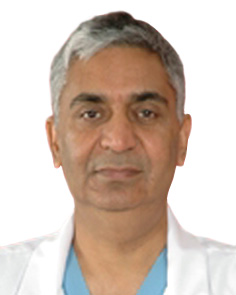 Fortis Escorts Heart Institute, Delhi successfully performed a double surgery to correct a left ventricle aneurysm followed by an left ventricular assisting device (LVAD) implant. This is a unique achievement because it is the first ever recorded case in India of a patient of this age undergoing a procedure of such dual complexity. The team of cardiologists was led by Dr. T S Kler, Executive Director, Cardiac Sciences, Fortis Escorts Heart Institute. The surgical team was led by Dr. Z S Meharwal, Director and Coordinator, Department of Cardiovascular Surgery, Fortis Escorts Heart Institute while Dr. Vishal Rastogi, Director - Heart Failure Clinic and his team extended their support in management of the patient's heart functions. The patient is making good recovery with improvement in his heart, kidney and liver function in addition to an enhanced nutrition status.

The 74-year-old, patient, Sardar Amrik Singh, had suffered large anterior wall myocardial infarction (heart attack). He was having recurrent episodes of breathlessness on mild exertion, a classic feature of heart failure. After consulting several hospitals, he was turned away and was told that there were no options for his condition except a heart transplant. As a rule, heart transplants are not performed on patients beyond the age of 60 years. Heart transplant also has a major limitation of donor availability.

When the patient visited Dr. T S Kler, his coronary angiography revealed a 100% blockage of one coronary artery identified as the cause of major heart attack. Echocardiography revealed a very low heart function with a large left ventricle aneurysm. The patient was diagnosed to be in end-stage heart failure, due to ischemic cardiomyopathy and had features of organ dysfunction, including that of the kidney and the liver.

The patient was evaluated and stabilized by medical therapy. He continued to be in heart failure in spite of the best medical therapy. A decision to do a LVAD implant was taken. Since the patient had a left ventricle aneurysm, it posed a high challenge. The doctors had to first repair the aneurysm. The thin and dilated part was excised and repaired. After this procedure, the LVAD was implanted.

The LVAD is a kind of mechanical heart which is placed inside a patient's chest where it helps the heart to pump oxygen-rich blood throughout the body. As opposed to an artificial heart, the LVAD does not replace the heart, but it helps it do its job. One end hooks up to the left ventricle, the chamber of the heart that pumps blood out of the lungs and into the body. The other end hooks up to the aorta, the body's main artery. A tube passes from the device through the skin. This is known as the 'drive line' and it comes out of the body through the abdominal skin and connects the pump to the controller outside which is used for charging the batteries. The outside of the tube is covered with a special material to aid healing and allow the skin to regrow. An LVAD restores normal blood flow to a person whose heart has been weakened by heart disease. This relieves symptoms such as being constantly tired or short of breath, weakness and swelling of the body. And sometimes it lets the heart recover normal function by giving it a chance to rest.

On being congratulated for the achievement, Padma Bhushan Awardee, Dr. Kler, Executive Director, Cardiac Sciences, Fortis Escorts Heart Institute, said, "The success of this surgery makes my mission to work tirelessly in this field of medical sciences to achieve many more victories stronger. My endeavor will always be to strive towards solutions that give a ray of hope for numerous patients dying of failing heart."