Fortis Healthcare to focus on organ therapy and cancer treatment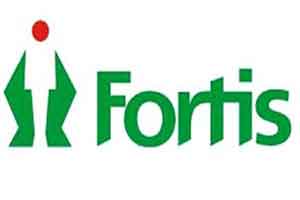 In a recent conversation with CNBC-TV 18, Fortis Healthcare's CEO Bhavdeep Singh has emphasised the healthcare chain's focus on organ therapy and cancer treatment in India.

With the organisation drawing its complete focus back on the Indian market in FY17, Mr. Singh is optimistic about the company's growth in India. He also commented that the healthcare market in India is expanding at a very rapid pace.

In his opinion, company's top-line continued to grow in double digits in FY16, and the management hopes it to improve in FY17.

While laying his emphasis on the growth prospects in the India, Mr. Singh is also implied to have said during the discussion that there are many new diseases being diagnosed here which require immediate medical attention. Correspondingly, Fortis plans to increase its beds capacity in the next 4-5 years from the current strength of 4,500 beds in 55 hospital operated by the chain.

As exactly reported by CNBC-TV 18, Mr. Singh said that the company could double the number of beds in the coming years if business performs as per their set goals. Further, Fortis is looking forward to increase clinical developmental initiatives to serve patients suffering from cancer, organ transplants, etc.

No company can grow without serving its patients effectively; hence, Fortis will also focus on improving its patient care services in FY17 to get an edge over other competitors.