Fortis Malar Hospital sets free screening camps in Chennai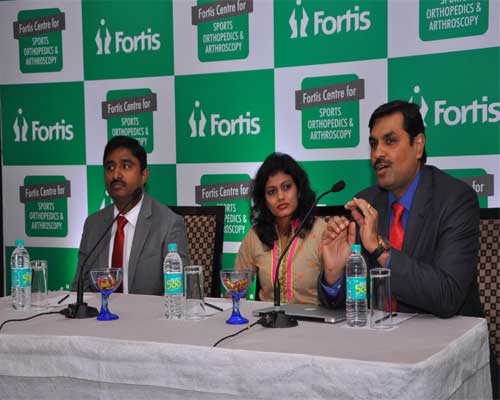 Fortis Malar Hospital, Adyar has taken the initiative of conducting free outpatient screening in the recently water-flooded neighboring areas of Adyar river in Chennai. It also provides accessibility to the Buckingham Canal that runs along Thiruvanmiyur, Indira Nagar and Gandhi Nagar areas.
The screening is being organised for Dermatology, Pediatrics, Internal Medicine, Obstetrics Gynaecology and Orthopaedics.
The concept is simple. It's a walk-in camp, and people can avail the pre-screening facility by the hospital for 3 days (Dec 08-10). The prescribed medicines by the hospital will be given free of cost to the needy patients.
The situation in Chennai is grave as many areas have reported mixing of sewage water with the rain water, and many experts predicting an epidemic of sorts. Water borne disease, as well as accidents caused due to damaged road continue to pose a major threat.
Apart from this, the hospitals are already conducting outreach camps at various areas in the city for the past few days. Wherein, the doctors along with their medical support team are visiting severely affected parts of the city, screening patients for diseases and providing medicines, free of cost then and there.
The continuous outpour in Chennai has led to the rise of fear of an outbreak in the city-primarily due to water contaminated diseases. In this scenario, the state government is now reported to be running health camps all over the city. Some 200 camp sites have been set up across Chennai as well as in Tiruvallur and Kancheepuram — two other flood-hit districts in northern Tamil Nadu.
Fortis Arcot Road, Vadapalani will be conducting free medical camps for 3 days, as reported by newkerala.