Fortis Malar ties up with GEM Hospital in Chennai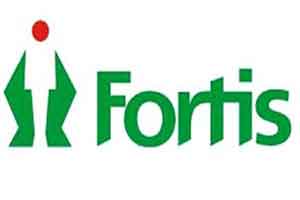 Fortis
Malar Hospitals recently entered into a strategic tie-up with Coimbatore-based
GEM Hospital
and Research Centre (Gastroenterology Medical Centre and Hospital) to render their services for Obesity and Diabetes surgery in the city. This partnership will provide the best possible combination of people, process and technology towards treatment of
obesity
and resolution for
Diabetes
.
As reported by the UNI, Deepak Subramanian, Consultant Minimal Access ( Gastro) and Bariatric Surgeon and Praveen Raj- Head -Department of
Bariatric surgery
, Gem Hospital said Fortis Malar and Gem Centre will offer a holistic approach to Obesity and its related disorders like Diabetes, Hyder-Cholestrolemia, Hyper-tension, infertility and sleep Apnea, among others.
As further reported by New Today at the venue, a female patient of sleep apnea Jayanthi shared her experience before and after the surgery. Jayanthi was suffering from the problem of falling asleep during the day, and this in turn was affecting her work (in the logistics department) of a company. Simultaneously, she also suffered difficulty in breathing.
Assuming it to be a normal condition of wheezing, she was not aware that she suffered from sleep apnea till she sought a clinical advice.  'Though I thought I slept well at night, I kept wondering why I was sleepy during the day. Only then I realised that I had disturbed sleep during nights that forced me to sleep during the day,' said Jayanthi.
The reason for her sleep disorder was her body weight, which was 103 kgs at the time of the reporting of the incident. Other complications like thyroid, diabetes, and hypertension were also a part of her worrying health condition. After undergoing a surgery at GEM Hospital in Coimbatore, she is reported to be in normal health condition.
'So far around 50 bariatric surgeries have been performed at Malar hospital in the last two years and around 1,500 of the same surgery has been performed at GEM hospital,' said Gem Hospital, head, Department of Bariatric Surgery, Dr Praveen Raj and Malar Hospital, Consultant Minimal Access (Gastro) and Bariatric Surgeon Dr Deepak Subramanian, as reported by News Today.