Free MBBS course likely in UP- But at a cost of 10 year bond.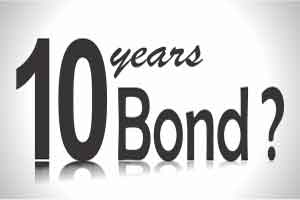 The UP government has come up with the idea of offering free MBBS course in the state. However, those enrolling for the free education will have to sign a bond for service of 10 years in the government hospital.

This is a desperate effort by the state government to effectively address the issue of shortage of doctors in public health institutions. This public service education cum bond is worth Rs 1 or Rs 1.5 crore, and is to be filled up by the students before seeking admission.

The logic for such a strategy is sever shortage of medical professionals in the state.

The state-run hospitals and health institutes, according to the government figures, confirms that at any given point of time in a year, there are around 4,000 vacant posts of doctors in the public hospitals.  In addition, the sanctioned strength of doctors in 157 district hospitals, 800 CHCs and 3600 PHCs across the state is 16,284.

According to TOI, the secretary medical health and family welfare, Arvind Narain Mishra said, "We are working our best to retain doctors in state-run hospitals. This is one of the recommendations that has come to us by an expert study group finding ways to provide better health care in UP. We have made our deliberations. Final call will be taken soon.''

As further implied in TOI, Mishra said that if the proposal comes into implementation than the government will mark 30% of the total MBBS seats for reservation through filling up the bond. The remaining 70% will be open to others. These 30% students will be entitled to free 4-year MBBS course.

Health care in UP, said Mishra, is suffering because of greener pastures in private health market, thus forcing doctors to stay away from government hospitals.

Besides, the doctors working in a govt hospital are now allowed to do private practice; which again acts as a deterrent in joining government run institutes.