Free MRI, PET and CT scan at 21 labs in Delhi: Jain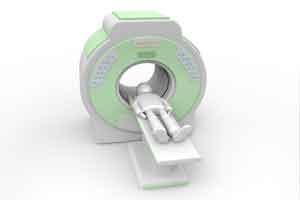 New Delhi: Delhiites can now undergo major tests such as MRI (Magnetic resonance imaging), PET (positron emission tomography) and CT (computed tomography) scan free of cost at 21 private laboratories in the city.
"Now people of Delhi can undergo major tests like PET, CT scan, MRI etc free of charge in private labs across Delhi. Nowhere in the country these tests are conducted for free. Even in AIIMS (All India Institute of Medical Sciences), one has to pay Rs. 3,000 to Rs. 5,000 for getting an MRI done," health minister Satyendra Jain said addressing the 22nd Foundation Day of the Forensic Science Laboratory (FSL), Rohini.
"Patients referred either by 30 Delhi government hospitals or 23 state-run polyclinics in the city can avail these facilities. The Delhi government has reached an agreement with the laboratories concerned to offer the services," he said.
The beneficiaries have to show income certificates and residential proofs like Aadhaar card, ration card or driving licence to avail the facilities. The major tests such as MRI, PET and CT scan cost between Rs1,500 to Rs25,000 in private laboratories.
In December last year, the Aam Aadmi Party (AAP) government had announced that patients undergoing treatment at 10 government hospitals, those with an annual family income of up to Rs. 3 lakhs and living in the city for three years can undergo MRI and CT tests free of cost at seven private labs.
Jain also appreciated the efforts made by the forensic experts in bringing down the pendency in all divisions, especially the DNA unit of the Forensic Science Laboratory, Rohini. Madhulika Sharma, Director of FSL, announced setting up of 11 forensic mobile teams to gather samples from across 13 districts of Delhi.
Currently, there are two forensic mobile teams which cater to the 13 districts. Due to lack of experts, police teams collect samples from crime spots and hand them over to the FSL staff. Sharma added that one more Regional Forensic Science Laboratory, Bindapur (Dwarka) will start soon.