Free plastic surgery camp to be held in MGM Aurangabad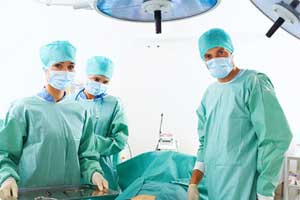 Patients can make contact on landline number 0240-2473309 and Mobile numbers of 8275821110 and 9923399301

Aurangabad: The 39th 5-day free plastic surgery camp, in the memory of late Padmashree and renowned plastic surgeon Dr Sharadkumar Dikshit, is all set to be held at the MGM campus from Dec 13.

The camp is being organised by the Lions club of Aurangabad Chikalthana, Mahatma Gandhi Mission (MGM) Medical Research Center and Aurangabad Chemist and Druggists Association.

The event was announced in a joint press conference here today, by Project Chairman Dr Datta Kadam, Lions Club President Rajesh Lahurikar, and senior club members Prakash Rathi and MK Aggarwal.

The camp is organised in memory of Dr Dikshit, who performed 3 lakh free plastic surgeries in the 40 cities across the country for 35 years, till he passed away in November 2011 in the US where he had settled since 1958.

This year, Dr Raj Lalla, Dr Sanjay Lalla and Dr Vijay Moradiya (renowned Indian plastic surgeons settled in the US) will perform surgeries at the MGM hospital Operation Theatre with the help of MGM hospital Doctors and staff.

"We are expecting 500 patients to register and that over 400 surgeries will be performed this year, compared to the 382 last year. Surgeries like cleft lips, cleft pallet, squint, dermabrasion, scar revision, ptosis and nasal deformities will be performed by the doctors during this camp," Rathi said.

Patients can register their names on Dec 13, where Lion club doctors will check them and decide on a surgery to be held on the same day till Dec 17.

The Aurangabad Chemist and Druggist Association will provide all medicines required for the surgeries free of cost.

Patients can make contact on landline number 0240-2473309 and Mobile numbers of 8275821110 and 9923399301.

"Such free plastic surgery camps will also be held in Nanded, Ahmednagar, Chiplun, Nagpur, Kolhapur, Pune and Dhule in the state as well as at Hubli in Karnataka during the month-long period. We hope that rural people will take full benefit of these camps and that the media will make it known to more people," he added.

Former club president Dr Vijay Dahifale, Project chief BS Rajpal, Deepa Baruka, SM Agrawal and others were also present on the occasion.