Guideline on management of liver cirrhosis and its several complications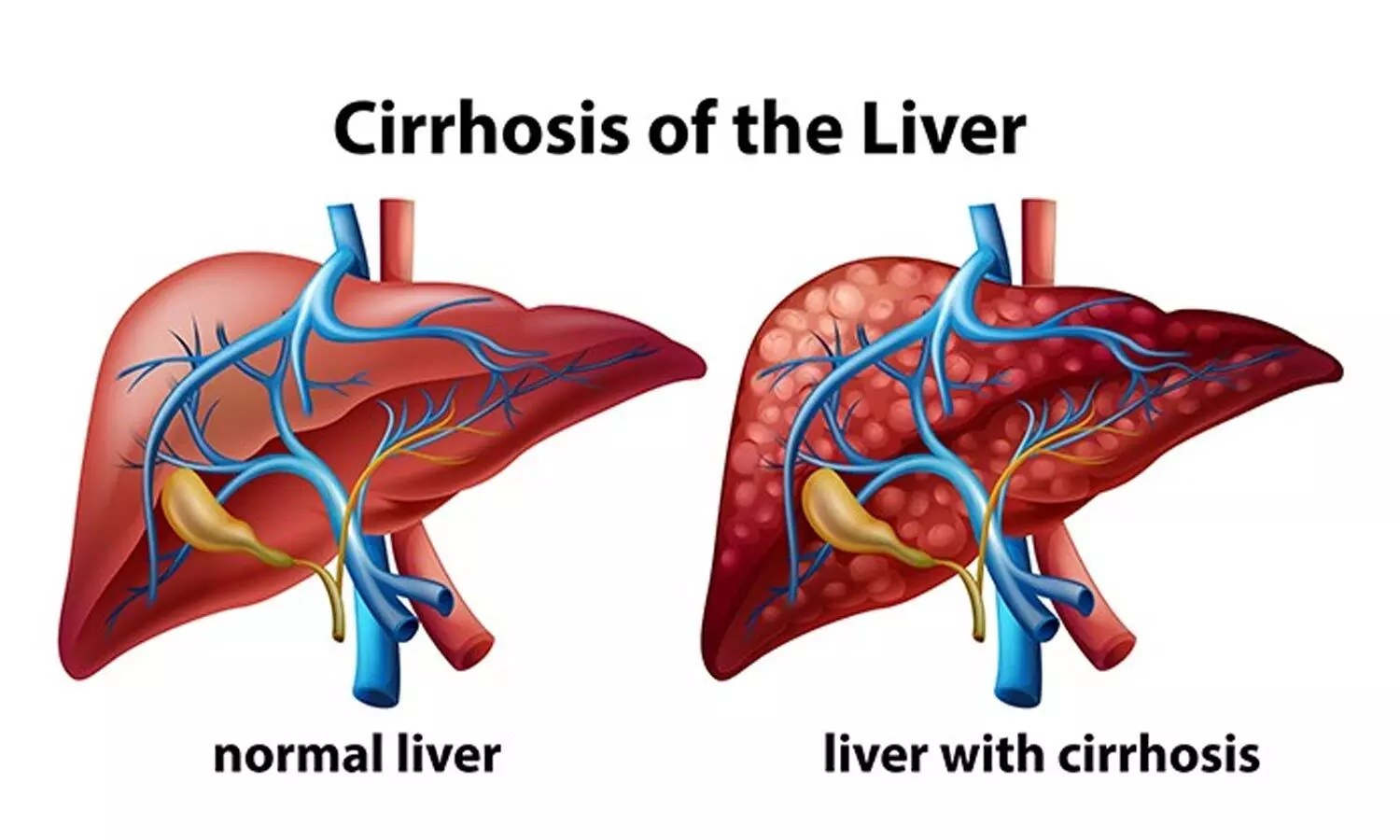 Japan: A recent study published in the Journal of Gastroenterology reports evidence-based clinical practice guidelines for liver cirrhosis 2020. The guideline was drafted jointly by the Japanese Society of Gastroenterology (JSGE) and the Japan Society of Hepatology (JSH).
Cirrhosis is a terminal image of chronic liver disease. During progression from the compensation period to the decompensation period, various complications occur and the life prognosis is significantly reduced. In recent years, medical treatment for liver cirrhosis has made marked progress that can be said to be a paradigm shift.
The article comprises of diagnostic algorithm, the revised flowchart for nutritional therapy, and refracted ascites, which are of great importance to patients with cirrhosis. In addition to the updated antiviral therapy for hepatitis B and C liver cirrhosis, the latest treatments for non-viral cirrhosis, such as alcoholic steatohepatitis/non-alcoholic steatohepatitis (ASH/NASH) and autoimmune-related cirrhosis, are also described. It also covers the latest evidence regarding the diagnosis and treatment of liver cirrhosis complications, namely gastrointestinal bleeding, ascites, hepatorenal syndrome and acute kidney injury, hepatic encephalopathy, portal thrombus, sarcopenia, muscle cramp, thrombocytopenia, pruritus, hepatopulmonary syndrome, portopulmonary hypertension, and vitamin D deficiency, including BQ, CQ, and FRQ. Finally, this guideline covers prognosis prediction and liver transplantation, especially focusing on several new findings since the last version.
Key recommendations include:
Diabetes mellitus and abnormal glucose metabolism have a negative effect on the pathophysiology of liver cirrhosis, such as exacerbation of complications and liver carcinogenesis; therefore, appropriate management and intervention are recommended.
Administration of ursodeoxycholic acid (UDCA) has been suggested for PBC-related cirrhosis because of its potential to improve prognosis.
Corticosteroids do not improve the prognosis of PSC-related cirrhosis and are recommended not to be administered.
Nonselective beta-blockers (NSBBs) have been proposed to be used for the management of portal hypertensive gastropathy (PHG).

We propose BRTO for the prevention of rebleeding in isolated gastric varices.
We also propose BRTO for hepatic encephalopathy derived from large portosystemic shunts.
Presently, the combined administration of noradrenaline and albumin has been suggested.
Divided meals and late-evening snacks (LES) are recommended for patients with cirrhosis.
Nucleos(t)ide analog therapy improves liver fibrosis and liver function and inhibits the development of hepatocellular carcinoma (HCC). Therefore, nucleos(t)ide analog therapy is recommended in patients with decompensated and compensated cirrhosis.
Surveillance using imaging and serum tumor marker measurement is recommended for patients with cirrhosis who achieved sustained virological response (SVR).
Direct antiviral drugs (DAA) are recommended for patients with cirrhosis, except in cases of poor prognosis.
Corticosteroid therapy is proposed for patients with active autoimmune-hepatitis-related cirrhosis because relief of fibrosis and improvement of prognosis is expected for responders.
Nonselective beta-blockers, isosorbide mononitrate, or a combination of both drugs are proposed for the prevention of esophagogastric variceal bleeding.
Vasoactive agents, such as terlipressin and octreotide, have been proposed to be used to control esophageal variceal bleeding.
Short-term administration of acid suppression therapy is proposed for preventing the recurrence of esophagogastric varices (EV).
Both EVL and EIS are proposed for treatment.
In patients who have never had GV bleeding, injection of NBCA improves survival. However, in patients who have had GV bleeding, injection of NBCA is not proposed because BRTO is better than the injection of NBCA for the prevention of fundal GV rebleeding.
Prophylactic antibiotics are recommended depending on the risk of infection. However, prophylactic antibiotics are not covered by insurance in Japan.
It may be as useful as large-volume paracentesis (LVP) with albumin infusion and is proposed for the management of such patients.
For patients with cirrhotic ascites who are resistant to conventional diuretics, it is recommended to start administration of tolvaptan at an early stage when renal function is preserved without increasing the dose of spironolactone (25–50 mg/day) with or without loop diuretics, such as furosemide (20–40 mg/day).
The authors suggest treating patients with covert hepatic encephalopathy who have a high risk of developing overt hepatic encephalopathy, such as worsening background liver conditions or the presence of symptoms of decompensated cirrhosis other than hepatic encephalopathy.
Since non-absorbable antimicrobial agents are effective for hepatic encephalopathy both in initial or recurrent episode, its administration is a basic treatment for hepatic encephalopathy.
Since zinc deficiency can often be present in patients with cirrhosis, we suggest supplementation with zinc preparations for patients with hepatic encephalopathy with possible zinc deficiency.
Since carnitine deficiency is often present in patients with cirrhosis, we suggest carnitine supplementation for patients with hepatic encephalopathy with possible carnitine deficiency.
Administration of anticoagulant is suggested with consideration of the prognostic impact of portal vein thrombosis (PVT).

Assessment for sarcopenia in cirrhotic patients is recommended because it adversely affects the prognosis.
Exercise and nutritional therapies are proposed.
Shakuyaku-kanzo-to, l-carnitine, BCAA, and zinc are proposed according to the pathological condition.
Treatment with a thrombopoietin receptor agonist is recommended for thrombocytopenia in patients with liver cirrhosis prior to elective invasive procedures.
Treatment with nalfurafine hydrochloride, an oral anti-pruritus agent, is recommended for pruritus in patients with chronic liver disease.
Evaluation of the presence of renal dysfunction, infections, and hyponatremia are strongly recommended.
Since antiviral therapy efficiently controls hepatitis B viral loads after liver transplantation, it is useful and strongly recommended.
Antiviral therapy for hepatitis C recurrence after liver transplantation is useful and recommended.
Liver transplantation for non-viral liver cirrhosis is useful and should be considered.
Reference:
Yoshiji, H., Nagoshi, S., Akahane, T. et al. Evidence-based clinical practice guidelines for Liver Cirrhosis 2020. J Gastroenterol 56, 593–619 (2021). https://doi.org/10.1007/s00535-021-01788-x
Source : Journal of Gastroenterology