Occupational liver diseases: EASL Clinical Practice Guideline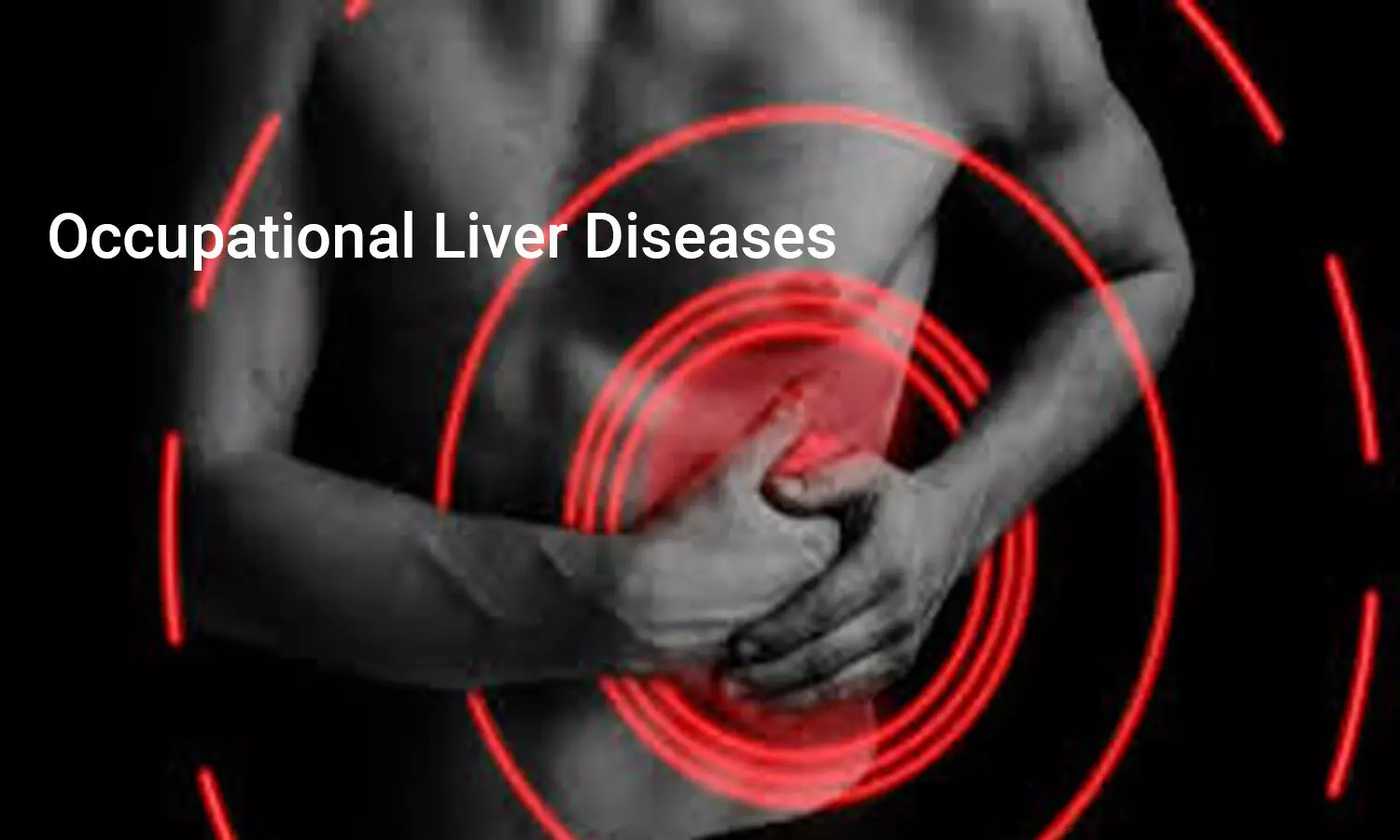 The European Association for the Study of the Liver has released new guidelines for managing occupational liver diseases. The recommendations have been published in the Journal Of Hepatology.
These recommendations are intended to provide standardization of nomenclature, definitions, and classification of the type of liver injuries, based in part on the criteria for drug-induced liver injury (DILI), which attempt to grade their severity. The main focus will be to increase awareness of OLDs within the medical community and to improve recognition and management of affected patients in a consistent manner.
Occupational exposures can induce liver injury in a similar way to prescription drugs, herbal and dietary supplements, and workplace exposure has been implicated in the full spectrum of liver disease. However, the awareness of hepatologists for this specific aetiology of liver injury is limited and the incidence and prevalence of occupational liver diseases (OLDs) remains unknown.
Acute liver injury is likely to decrease, at least in high-income countries, given the improvement in health and safety in workplaces achieved over recent years. Unpredictable routes of exposure such as breakdown, cleaning and maintenance of machinery, and accidental leakage still occur though and new causes of OLD will potentially come to light, such as liver silicosis, particulate matter air pollution and increased use of nanomaterials. Moreover, the diagnosis of OLD remains challenging in clinical practises due to the lack of pathognomonic signs and sensitive biomarkers of liver injury. Whilst acknowledging that viral infections in hospital workers are recognized as OLDs, herein, attention will only be paid to chemically induced liver injuries.
The main recommendations are-
Surveillance with ultrasound for development of emergent liver neoplasms should be discussed for workers exposed to high levels of VCM in the past, i.e. until the mid-1970s, as defined by their job title (reactor cleaners).
It is advisable that workers with potential exposure to hepatotoxic chemicals receive a document listing the chemicals used in the factory. Such a document may be made available to the workers without request.
Caregivers, as well as workers exposed to liver enzyme inducers and/or using enzyme-inducing drugs should be informed of the possibility of interactions with anticonvulsant drugs
Caregivers and workers should be informed by the attending physician that alcohol can be toxic to the liver and potentiates liver toxicities due to occupational exposure.
Occupational workers with classical risk factors of the fatty liver may be advised by the attending physician to have a baseline screen for NAFLD/ non-alcoholic steatohepatitis (NASH), alcohol-related fatty liver disease (AFLD)/alcohol-related steatohepatitis (ASH), and a close follow-up.
A screen for the concurrent presence of NAFLD/NASH, AFLD/ASH and/or residual fibrosis is suggested in workers with cured hepatitis C or controlled chronic hepatitis B virus infection and clinical data suggestive of NAFLD/NASH, AFLD/ASH in order to better delineate their risk profile when exposed to chemicals.
The severity of the acute chemical liver injury can be evaluated using the adapted severity index scale designed for DILI.
The diagnosis of OLD should rely on the judgment of an expert occupational physician. The assessment of OLD may be improved, on a case by case basis, by input from a multidisciplinary team including hepatologists, pathologists, toxicologists, and epidemiologists.
Staging of OLD can require dynamic evaluation with repeat measurements of liver tests and liver stiffness by transient elastography or serum predictors of fibrosis like Fib-4 and APRI after patient removal from occupational exposure to suspected toxicants.
Liver biopsy may be performed in patients with persistently abnormal non-invasive liver tests, depending on the clinical context and the magnitude of the liver abnormalities.
When performing a liver biopsy to diagnose a liver mass, sampling of non-tumoral liver is suggested.
The relevant health authority and/or compensation agency can be informed of the documented or suspected OLD case.
For more details click on the link: DOI: https://doi.org/10.1016/j.jhep.2019.08.008
Source : Journal Of Hepatology