Dual therapy for 7 days effectively eradicates H. Pylori, finds study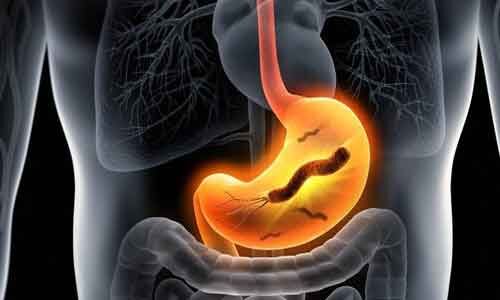 Japan: The 7-day vonoprazan and low-dose amoxicillin (VA) dual therapy can be used as a potential new first-line Helicobacter pylori therapy for cases of high clarithromycin resistance in this era of growing antimicrobial resistance, according to a recent study published in the BMJ journal Gut.
The study found the therapy to have an acceptable eradication rate and high safety. VA-dual achieved an eradication rate of over 85% for both clarithromycin-susceptible and clarithromycin-resistant strains and achieved a higher eradication rate than VAC-triple against clarithromycin-resistant strains. Also, it is a regimen with minimal usage of antibiotics and is simpler than current H. pylori therapies ensuring a potentially less negative impact on future antimicrobial resistance of H. pylori.
H. pylori, a gram-negative and spiral-shaped bacterium that dwells on the gastric epithelium, is known to be associated with gastrointestinal diseases such as gastric ulcer, stomach cancer, and gastritis. Therefore, its eradication is of great importance. However, the eradication effect of H. pylori treatment has decreased owing to increasing its antimicrobial resistance.
Recent international guidelines recommend four-drug combination therapies containing 2–3 kinds of antibiotics for 10–14 days as the first-line treatment for H. pylori in regions with high clarithromycin (CLA) resistance to overcome its antimicrobial resistance. Among other disadvantages, such a regimen could fuel antibiotic resistance.
Dual therapy composed of a proton-pump inhibitor (PPI) and amoxicillin (AMO) is the simplest regimen for the treatment of H. pylori. The therapy, being a single antibiotic therapy, is not expected to contribute to the development of H. pylori antibiotic resistance. Vonoprazan, a novel potassium-competitive acid blocker, provides a stronger and longer-lasting effect on the gastric acid suppression than other PPIs. Therefore it is expected to be more effective than other PPIs when used along with AMO as dual therapy. However, the efficacy of such dual therapy for H. pylori eradication has not been studied yet and no randomized studies have assessed the efficacy of dual therapy consisting of vonoprazan and AMO for H. pylori eradication.
Therefore, the aim of this proof of concept study by Takuji Gotoda, Department of Medicine, Nihon University School of Medicine, Tokyo, Japan, and colleagues was to evaluate the efficacy and tolerability of the 7-day vonoprazan and low-dose AMO dual therapy (VA-dual) and to compare it with a 7-day vonoprazan, AMO and CLA triple therapy (VAC-triple) as the first-line treatments for H. pylori.
This open-label trial included 335 patients. Patients with H. pylori-positive culture test and naive to treatment were randomly assigned in a 1:1 ratio to either VA-dual therapy (vonoprazan 20 mg+amoxicillin 750 mg twice/day) or VAC-triple therapy (vonoprazan 20 mg+amoxicillin 750 mg+clarithromycin 200 mg twice/day) for 7 days, with stratification by age, sex, H. pylori antimicrobial resistance and institution. Eradication success was evaluated by 13C-urea breath test at least 4 weeks after treatment.
Key findings of the study include:

The eradication rates of VA-dual and VAC-triple therapies were 84.5% and 89.2% by intention-to-treat analysis, respectively, and 87.1% and 90.2% by per-protocol analysis, respectively.
VA-dual was non-inferior to VAC-triple in the per-protocol analysis.
The eradication rates in strains resistant to clarithromycin for VA-dual were significantly higher than those for VAC-triple (92.3% vs 76.2%).
The incidence of adverse events was equal between groups.
"The 7-day vonoprazan and low-dose AMO dual therapy provided acceptable H. pylori eradication rates and was similar to the effect of vonoprazan-based triple therapy as a first-line H. pylori eradication therapy in a country with high resistance to CLA," wrote the authors. "The VA-dual therapy has advantages, including single antibiotic and low antibiotic consumption; however, there is also the potential to improve its eradication effect through adjustments in the administration of AMO."
"Further studies should be demanded to develop vonoprazan-based dual therapy with proper adjustments and to establish new first-line H. pylori eradication treatments in the era of growing antimicrobial resistance," they concluded.
The study, "Seven-day vonoprazan and low-dose amoxicillin dual therapy as first-line Helicobacter pylori treatment: a multicentre randomised trial in Japan," is published in the BMJ journal Gut.

Source : journal Gut