Elevated serum palmitoleic acid levels may predict prognosis of crohn's disease, study finds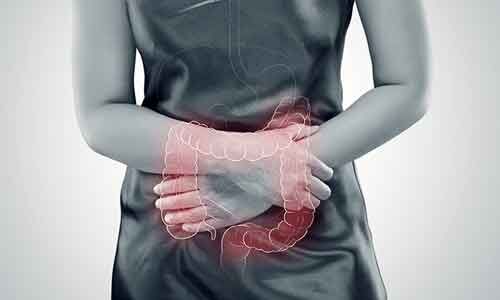 Japan: Palmitoleic acid is an adipose tissue-derived mono-unsaturated free fatty acid.

In a study conducted by Yuko Akazawa and the team, it was found that palmitoleic acid (PO) can be used as the indicator of the local inflammation and prognosis in Crohn's disease (CD) patients.

Inflammatory bowel disorders (IBDs), which include ulcerative colitis (UC) and CD, are chronic intestinal illnesses with unclear etiologies and varying disease extents and outcomes. The use of biomarkers in the diagnosis and treatment of IBDs is thought to be helpful. The aim of this study was to look into the relevance of PO levels in the serum of UC and CD patients. The findings of this study were published in the journal Scientifc Reports on 10th August 2021.
This retrospective investigation was carried out in compliance with the Helsinki Declaration's ethical criteria. From April 2010 to March 2011, the serum study group included 57 IBD patients (35 with CD and 22 with UC). As controls, twenty-two healthy volunteers were recruited. Prior clinical evaluation, endoscopy, and histology were used to confirm the diagnosis of UC or CD using defined criteria. Serum samples were obtained from all IBD patients and healthy participants and stored at 80 °C until use in ethylenediaminetetraacetic acid tubes. MAT was extracted during the colectomy.
Serum PO levels were found to be substantially higher in patients with CD than in healthy controls in this investigation; serum PO levels were positively linked with disease activity in patients with CD but not with BMI or elemental diet. Researchers discovered increased serum PO levels solely in CD patients when compared to control participants. The other two major free fatty acids, PA and OA, remained constant in CD patients' blood. The pilot research, which used abdominal MAT samples from a small number of patients, found that PO levels increased in the active disease location of CD when compared to patients with UC and controls.
In conclusion, the results of this study show that PO metabolism is changed in CD and that it plays a role in detecting disease activity. In CD, PO has the potential to operate as both a disease activity marker for local inflammation and a predictive factor.
Reference:
Akazawa, Y., Morisaki, T., Fukuda, H. et al. Significance of serum palmitoleic acid levels in inflammatory bowel disease. Sci Rep 11, 16260 (2021). https://doi.org/10.1038/s41598-021-95923-6
Source : Scientifc Reports