Gastrointestinal ultrasound helps predict Ulcerative colitis in advance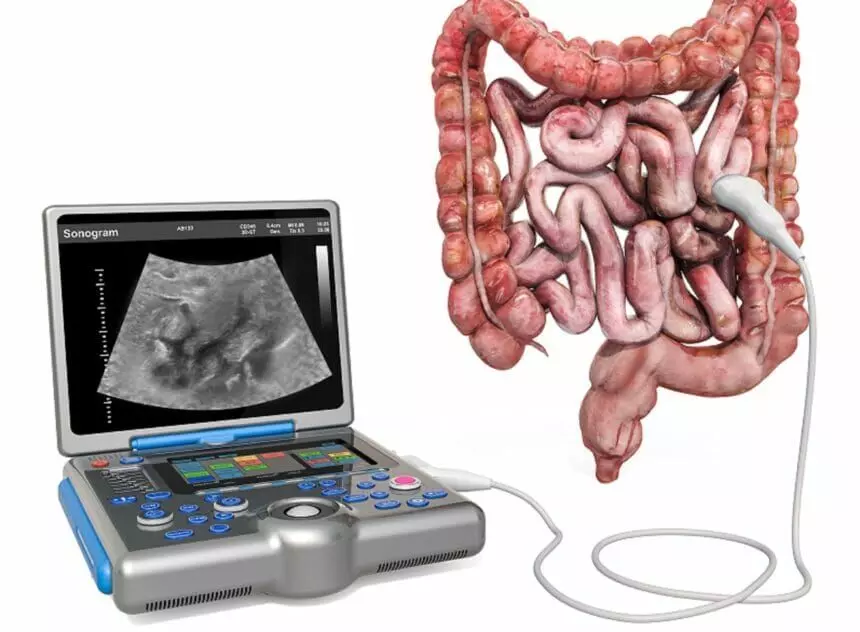 Intestinal ultrasound (IUS) represents a noninvasive modality to assess disease activity in IBD and to guide therapy decisions. In a recent study, researchers have reported that ultrasound scans may help physicians to predict poor corticosteroid response in early which will provide a timely administration of salvage therapy in patients with severe ulcerative colitis. The research findings have been published in the journal Ultrasound in Medicine & Biology on January 05, 2020.

Physicians typically administer corticosteroids to patients admitted in the hospital with severe ulcerative colitis, but about one-third of these patients do not respond to the treatment. Approximately 30% of patients hospitalised with severe ulcerative colitis do not respond to corticosteroids and the decision to introduce salvage therapy is delayed to at least the third day of treatment, according to the widely applied Oxford criteria to assess response. Therefore, researchers of Alfred Hospital, Melbourne, Australia, conducted a study to determine whether gastrointestinal ultrasound performed on admission can predict steroid-refractory disease.
It was a pilot study with 10 patients who were hospitalised for an ulcerative colitis flare that required treatment with intravenous corticosteroids four times per day. The patients ranged in age from 21 to 39 years, among which 90% were male. In this study two independent gastroenterologists conducted gastrointestinal ultrasound scans on the patients at three different time points: Within 24 hours of admittance and starting steroids; On the third day of steroid treatment; On the seventh day after admittance if the patient was still in the hospital. The gastroenterologists used ultrasound scans to calculate bowel wall thickness measurements for the patients at each of the three-time points and two weeks and three months after hospital discharge.
Researchers noted that among 10 patients, 6 patients failed corticosteroids and required infliximab salvage therapy. They found that patients who responded for corticosteroids had comparatively lesser median colonic wall thickness when compared with patients who did not respond to corticosteroids. They noted that any colonic segment with a bowel wall thickness of more than 6 mm was associated with the need for salvage therapy.
The authors concluded, "This pilot study has indicated the potential utility of gastrointestinal ultrasound in patients admitted to hospital with severe colitis by providing early and accurate prognostic information regarding the likelihood of response to corticosteroids".
They further added, "Combining this with its noninvasive nature and the information it provides on disease distribution, gastrointestinal ultrasound may be an important tool in optimizing and personalizing management of patients with severe ulcerative colitis".
For further information:
Article Source :
Ultrasound in Medicine & Biology