Human intestinal spirochetosis may be a sexually transmitted disease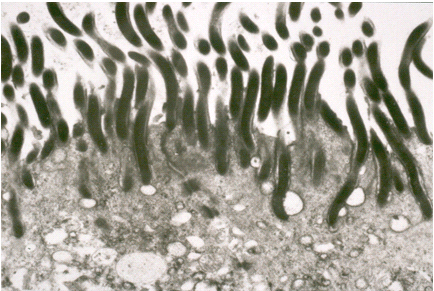 Human intestinal spirochetosis (HIS) is a possible cause of chronic diarrhoea and affects mainly men who have sex with men (MSM) and people living with HIV, suggest a study published in the SAGE journals on November 24, 2020.
Colonization of the colorectal mucosa with spirochetes is very rare. Owing to the small number of cases, it is not clear from the currently available publications whether spirochetes colonizing the colorectal mucosa are harmless commensals or pathogenic organisms. Diagnosis is based on colon biopsy, where spirochetes can be observed on the luminal surface, especially with the Warthin-Starry stain or similar silver stains.

Researchers of Spain conducted a retrospective, descriptive study in patients with HIS diagnosed 2009-2018 at two sexually transmitted infections centres in Barcelona. A total of 6 MSM with HIS, were included in the study among which 3 of them were also living with HIV. Median age at diagnosis was 31.5 (interquartile range, 29.5-49.25) years. Researchers reported History of condomless anal intercourse in five patients and previous oro-anal sex practice in 4 patients. They also reported one had concomitant Chlamydia trachomatis (nonlymphogranuloma venereum), 2 had rectal gonorrhea and none of them had syphilis. The medical histories were reviewed to gather epidemiological, clinical, and diagnostic variables. Predominant symptoms reported were diarrhoea (5), anal discharge (2), abdominal pain (2), anal bleeding (2), flatulence (2)
They found all cases were diagnosed by a Warthin-Starry stain on a colon biopsy specimen, and they also found mild inflammatory changes in all 5 cases. Five patients were treated with metronidazole and one received intramuscular benzathine penicillin G, 2.4 million units and all the patients were recovered from the HIS.
After analyzing the result the authors concluded, "Human intestinal Spirochetosis (HIS) should be considered in patients with chronic diarrhoea who report risky sexual practices and/or concomitant Sexually Transmitted Infection (STI)".
For further information:
Article Source :
SAGE journals