Obesity may lead to sudden attack of pancreatitis, says a study.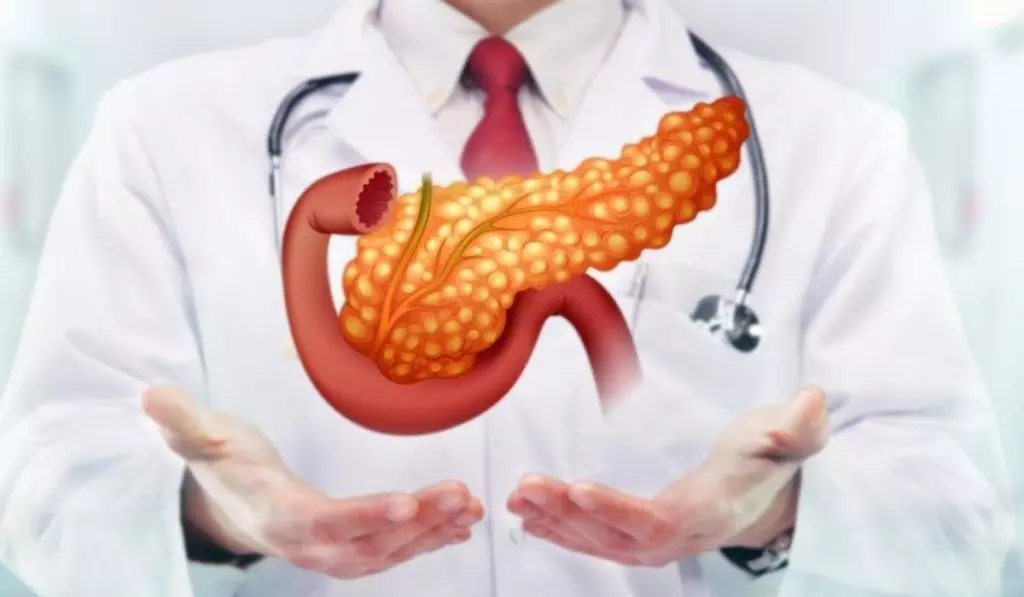 US: Obesity plays a critical role in numerous diseases. Although imaging studies often show adipose involvement in abdominal diseases, their outcomes may vary from being a mild self-limited illness to one with systemic inflammation and organ failure.
Obesity is not only linked to chronic diseases like type 2 diabetes mellitus but a recent study showed its association with a painful condition like pancreatitis. This study was published in the Journal of Clinical Investigations.
The catalyst for that degradation is an enzyme called PNLIP, that can spur the creation of fatty acids, which can cause vital body systems -- including circulation, kidney and lung function -- to fail.
In humans, visceral adipose tissue is commonly involved in acute diseases like acute diverticulitis appendicitis and acute pancreatitis, but the extent of visceral adipose involvement only parallels acute pancreatitis severity. While both acute diverticulitis and acute pancreatitis have a sudden onset, involve visceral fat, and occur in a similar demographic, diverticulitis is often treated in the outpatient setting and rarely causes organ failure whereas acute pancreatitis requires hospitalization and has a higher risk of progression to organ failure.
"We were able to demonstrate that fat within the belly is rapidly degraded during acute [sudden-onset] pancreatitis, but not during diverticulitis [another condition that causes abdominal pain]," stated researcher Vijay Singh.
Visceral fat necrosis worsens acute pancreatitis outcomes in obesity. A clue to this discrepancy may lay in acute nonesterified fatty acid (NEFA) elevations in acute pancreatitis. High NEFAs can inhibit mitochondrial complexes I and V, cause necrosis of the pancreas, renal tubular injury, acute respiratory distress syndrome (ARDS), and result in multisystem organ failure.NEFA infusion can induce renal injury and ARDS.
The researchers compared the pathophysiology of NEFA generation in human acute diverticulitis to acute pancreatitis and the roles of pancreatic lipases versus ATGL in the progression to organ failure. For this in vitro and in vivo models of acute pancreatitis were used, and tested the efficacy of the specific ATGL inhibitor Atglistatin, an adipocyte-specific ATGL deletion, or genetic deletion of PNLIP in preventing the cascade of lipolysis resulting in organ failure.
Genetically obese mice, homozygous for mutant leptin, have increased visceral fat and unlike lean mice develop pancreatitis-associated multisystem organ failure similar to human severe acute pancreatitis. Therefore, the researchers mated ATGL or PNLIP knockouts with the leptin mutants to generate dual ATGL-floxed Cre-positive (ATGL-KO) ob/ob mice or PNLIP-knockout (PNLIP-KO) ob/ob mice. They had noted that acute visceral adipose tissue lipolysis changed pancreatitis outcomes without affecting its initiation independently of the mechanisms regulating lipolysis within adipocytes.
The conclusion of the study was that during acute pancreatitis, unlike diverticulitis, pancreatic lipase can hydrolyze visceral adipose tissue and generate NEFAs, which cause multisystem organ failure independently of intrapancreatic phenomena.
For further reading click on the following link,
Source : Journal of Clinical Investigation