Postural orthostatic tachycardia syndrome related to small bowel hypo-contractility pattern: Study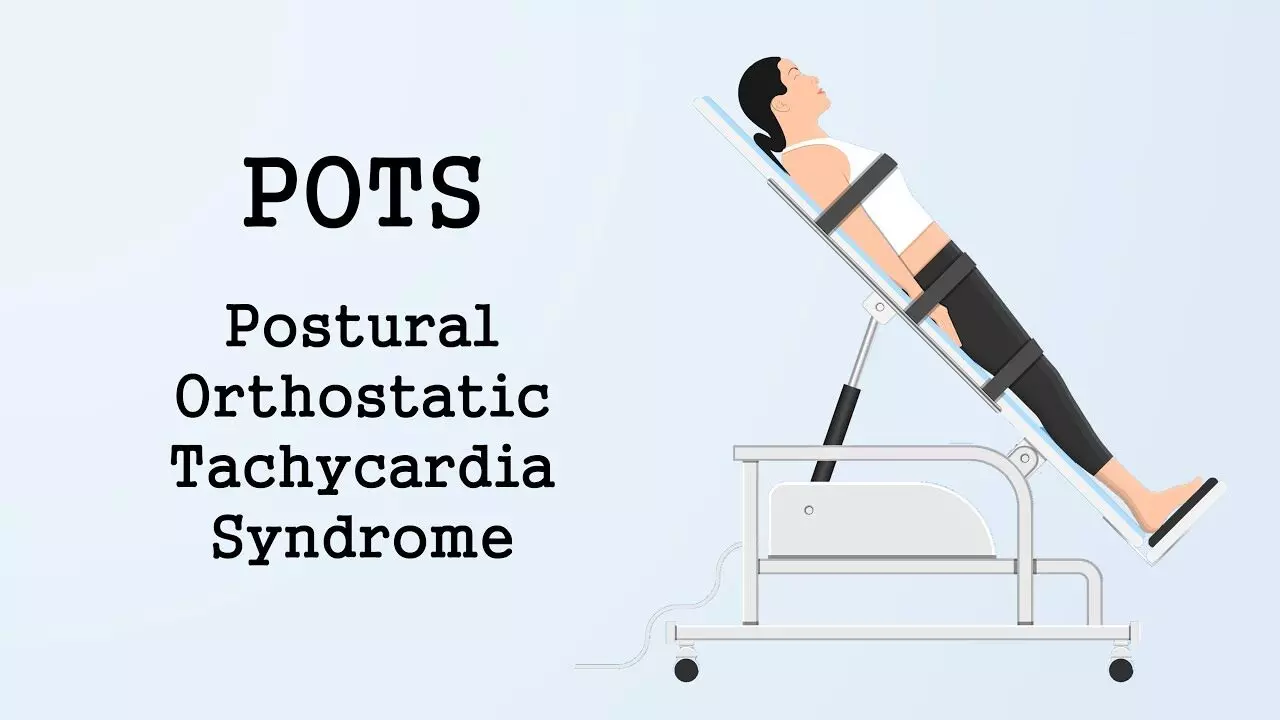 USA: According to a new study done by Wendy Zhou and colleagues, motility problems in postural orthostatic tachycardia syndrome (POTS) patients appear to impact mostly the small intestine and demonstrate a general hypo-contractility pattern. In individuals with POTS and GI symptoms, a wireless motility capsule might possibly aid guide treatment. The findings of this study were published in the journal Digestive Diseases and Sciences on 11th January 2021.
Postural orthostatic tachycardia syndrome is an autonomic disorder that affects multiple organs, including the gastrointestinal system. These patients often have complaints of multiple GI problems with a severe impact on their quality of life.
The purpose of this study was to look into the diagnostic yield of a wireless motility capsule in patients with gastrointestinal symptoms and POTS, with a symptomatic control group without POTS serving as a control group. Between 2016 and 2020, researchers evaluated the files of individuals who received both autonomic testing and wireless motility capsules. The participants were separated into two groups: those with POTS and those without (controls), as determined by autonomic testing. The data acquired from the wireless motility capsule (WMC) was used to compare regional transit durations and motility patterns between the two groups.

It was established in this study that up to one-third of adult POTS female patients with persistent GI symptoms show dysmotility, including a delay in colonic transit in 30%, small bowel transit in 25%, and stomach emptying in 20% of patients. Furthermore, 20% of POTS patients reported GI dysmotility in more than one area of the GI tract.
POTS patients showed a considerably greater risk of irregular small bowel transit than non-POTS patients with identical GI symptoms due to a lower number of contractions and hence motility index. As can be seen from the statistics, there are more POTS patients whose small bowel transit time exceeds the upper limit of normal (n = 5) than non-POTS patients.
The study's findings offer novel and essential insights into the link between POTS and impaired gastrointestinal motility. WMC has the potential to assist guide therapy in people with POTS and GI symptoms. Future study might focus on the utility of WMC in patients with other forms of autonomic dysfunction outside POTS in order to support a more widespread use of WMC and other GI diagnostic modalities in patients with POTS but also in patients with non-POTS autonomic dysfunction.
Reference:
Zhou, W., Zikos, T.A., Clarke, J.O. et al. Regional Gastrointestinal Transit and Contractility Patterns Vary in Postural Orthostatic Tachycardia Syndrome (POTS). Dig Dis Sci 66, 4406–4413 (2021). https://doi.org/10.1007/s10620-020-06808-z
Source : Digestive Diseases and Sciences