Pregabalin effective in relieving symptoms in Functional Dyspepsia, finds study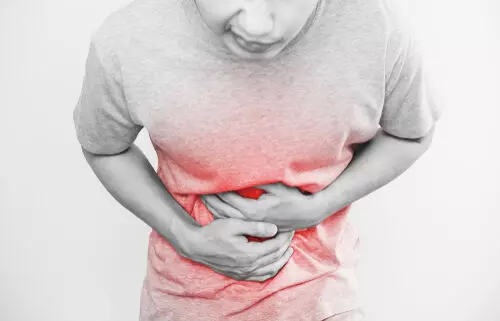 Pregabalin was shown to significantly alleviate dyspeptic symptoms in a research done by Isariyaphong Kotikula and colleagues, particularly in individuals with major epigastric discomfort.
Central neuromodulators are now one of the therapeutic choices for the treatment of functional dyspepsia (FD). Pregabalin, a gabapentinoid, is a neuromodulator that may help FD patients with visceral hypersensitivity.
The findings of this study was published in Alimentary Pharmacology & Therapeutics on 16th August, 2021. The goal of this study was to evaluate pregabalin's effectiveness and safety in the treatment of FD.
Researchers conducted a placebo-controlled research on FD patients who did not react to proton pump inhibitors. For 8 weeks, patients were randomly allocated to either pregabalin (75 mg daily) or a placebo. The major goal was to have an appropriate alleviation response rate. Improvements in quality of life, pain ratings in different categories, and safety profile were the secondary objectives.
Pregabalin showed a substantial improvement in terms of response rate as measured by self-reporting of sufficient alleviation, dyspeptic symptom score (Global Overall Symptom scale), and quality of life in this research (the short-form Nepean Dyspepsia Index scores). This impact began in week 4 and lasted until the end of the trial in week 8. Patients in the pregabalin group reported dizziness as a significant adverse effect in roughly half of those taking this drug. During the trial, there were no severe adverse effects.
In conclusion, this prospective, randomized, double-blind, placebo-controlled clinical study found that pregabalin had substantial advantages in the treatment of FD patients who were H. pylori-negative and nonresponsive to a PPI, particularly in patients with predominant epigastric pain syndrome. Dizziness was the most prevalent adverse effect, which looked to be well tolerated after the first week of therapy.
Reference:
Kotikula, I., Thinrungroj, N., Pinyopornpanish, K., Kijdamrongthum, P., Leerapun, A., Chitapanarux, T., Thongsawat, S., & Praisontarangkul, O. (2021). Randomised clinical trial: the effects of pregabalin vs placebo on functional dyspepsia. Alimentary Pharmacology & Therapeutics, 54(8), 1026–1032. https://doi.org/10.1111/apt.16588
Source : Wiley Online Library