Can Probiotics restore altered microbiota? With the use of PPIs in GERD.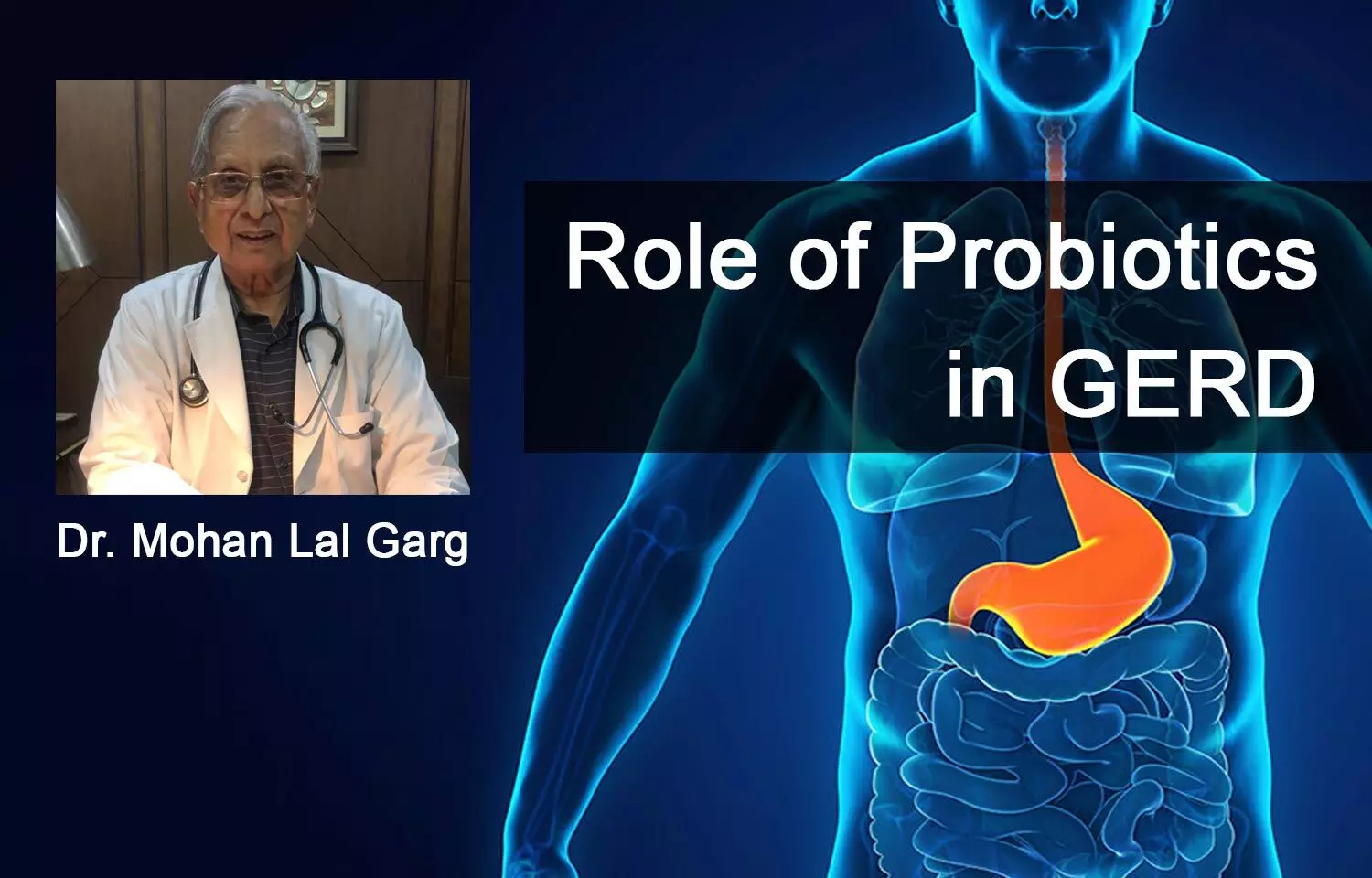 The prevalence of Gastroesophageal reflux disease (GERD) is estimated to be up to 18.3% in Asia,(1) and as high as 30% in India (2). As we know, Proton pump inhibitors (PPIs) are the most effective first-line treatment options for these patients to ensure prompt symptomatic relief. PPIs do not effectively eradicate the disease, and some patients may require long-term treatment as continuous maintenance therapy, or often when symptoms are present. (3)

There has been continuously rising evidence reporting that PPIs can alter the composition of the gut microbiota in patients with Gastro-Esophageal Reflux Disease (GERD). (4)It is interesting to note the interaction between PPIs and gut microbiota in this patient population and explore the potential scope of probiotics through the spectacle of available scientific evidence.
PPIs alter gut microbiota in GERD Patients: Gene Sequencing Study

A study published by Shi YC et al aimed to assess the association between PPI usage and microbiota characteristics in gastric mucosal and fecal samples using 16S ribosomal RNA (rRNA) gene sequencing. GERD patients and healthy controls (HCs) were included. GERD patients taking PPIs were further categorized into short-term and long-term PPI user groups. The results demonstrated that PPI use lowered the relative bacterial diversity of gastric microbiota in GERD patients. Compared to non-PPI users and healthy control groups, higher abundances of Planococcaceae, Oxalobacteraceae, and Sphingomonadaceae were found in the gastric microbiota among PPI users; with Methylophilus genus being dominant among long-term PPI users. In addition to this, significant differences were observed in fecal bacterial microbiota among GERD patients taking PPIs. These patients reported a higher abundance of Streptococcaceae, Veillonellaceae, Acidaminococcaceae, Micrococcaceae, and Flavobacteriaceae present in their fecal microbiota. The study concluded that short and long-term use of PPIs in GERD patients could significantly alter the milieu of gastric and fecal microbiota. (3)
Effect of Probiotics on Restoring Gut Microbiota in PPI Users
Oana B et al published a study evaluating the incidence of small intestinal bacterial overgrowth assessed by glucose hydrogen breath test among patients who received PPIs with or without probiotics. Two hundred and forty-eight subjects were included, and the study duration was 12 weeks. The patients were divided into two groups: One hundred and twenty-eight patients with GERD received PPI treatment and a control group of 120 healthy individuals without such intervention were enrolled. The patient group with GERD was further randomized into two subgroups: placebo arm (who received PPI and placebo) and probiotics arm (who received PPI and probiotics).
The results indicated that after 12 weeks of treatment, dysbiosis was detected among 56.2% of patients from the placebo group, compared to 6.2% from the probiotics group (p<0.001). Bacterial overgrowth was reported in 5% of healthy controls. The probiotics group demonstrated a lower incidence of dysbiosis, similar to that seen in healthy controls (p = 0.740). The study thus concluded that probiotics administration was able to reduce dysbiosis among patients treated with PPIs. (4)
Adding Probiotics to GERD Treatment – Symptom Relief Benefits beyond correcting Gut Dysbiosis
Jing Cheng et al, published a systematic review to examine the efficacy of probiotics in alleviating the frequency and severity of symptoms among adult gastroesophageal reflux disease (GERD) patients. The review comprised 13 prospective studies that were published and 12 articles were encompassed in the analysis. One article reported on two probiotic groups; thus, 14 comparisons were included in the final analysis. The collated results indicated that 79% of studies reported positive benefits of probiotics on symptoms of GERD. 45% of studies noted benefits on reflux and dyspepsia symptoms; and 81% found improvements in other upper gastrointestinal symptoms, such as nausea, abdominal pain, and gas-related symptoms, such as belching, gurgling, and burping, observed across different studies. It was thus concluded that probiotic use can be beneficial for improving clinical symptoms associated with GERD.(5)
In the Indian healthcare environment, Proton Pump Inhibitors (PPIs) remains one of the most utilized drugs in the treatment of Gastroesophageal reflux disease (GERD). This is largely due to the ease of their availability. Clinicians may like to be more sensitized regarding the risk of PPI-induced alteration of gut microbiota and its potential implications. In the light of available evidence, treatment with probiotics may help to mitigate PPI-induced gut dysbiosis3 in GERD patients. Lastly and importantly, the addition of probiotic-based treatment may provide better symptom relief in GERD patients5, thus considering their use becomes clinically relevant in practice.
References:
Adapted from:
1. Jung, Hye-Kyung. "Epidemiology of gastroesophageal reflux disease in Asia: a systematic review." Journal of neurogastroenterology and motility 17.1 (2011): 14.
2. Bhatia, Shobna J., et al. "Indian consensus on gastroesophageal reflux disease in adults: A position statement of the Indian Society of Gastroenterology." Indian Journal of Gastroenterology 38.5 (2019): 411-440.
3. Shi, Yi-Chao, et al. "Effects of proton pump inhibitors on the gastrointestinal microbiota in gastroesophageal reflux disease." Genomics, proteomics & bioinformatics 17.1 (2019): 52-63.
4. Belei, Oana, et al. "Is it useful to administer probiotics together with proton pump inhibitors in children with gastroesophageal reflux?." Journal of neurogastroenterology and motility 24.1 (2018): 51.
5. Cheng, Jing, and Arthur C. Ouwehand. "Gastroesophageal reflux disease and probiotics: a systematic review." Nutrients 12.1 (2020): 132.
The above story has been published under MD Brand Connect Initiative. For more details on probiotics click on this link