Effect of PPIs on Gut Microbiome and Potential Effect of Probiotics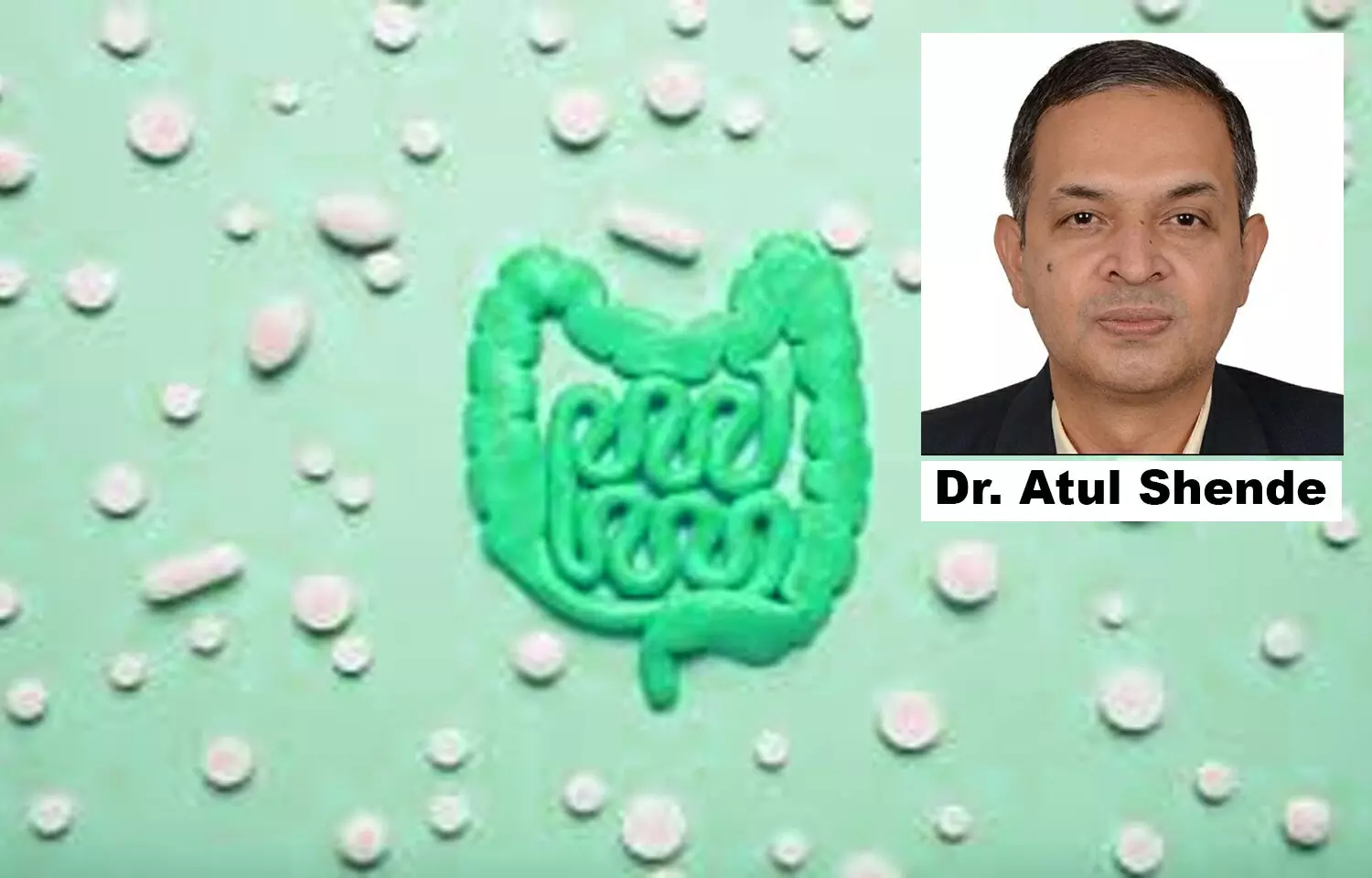 Proton pump inhibitors (PPIs) are the first-line treatment for many gastrointestinal conditions since their introduction in the 1980s.[i] They are amongst the top ten most widely used agents in the world. However, it seems underestimated that the use of PPIs is associated with an increased risk of enteric infections, ranging from minor to even more severe forms, notably Clostridium difficile infections (CDI). It has been implicated that alteration of the gut microbiome by use of PPIs plays an important role in enteric infections, by promoting colonization by pathogens.[ii]

Proton Pump Inhibitors (PPIs) Alter GI Physiology & Microbiota
Scientific evidence points out that that hypochlorhydria induced by Proton Pump Inhibitors (PPIs) facilitates colonization of more distal parts of the digestive tract by upper gastrointestinal microbiota.[iii] Certain bacterial strains like Enterococcus, Streptococcus, Clostridiceae, and bacterial genes associated with epithelial invasion have been identified after PPI treatment; and correspond to the risk of common enteric infections, and also include more severe forms such as Clostridium difficile infections (CDIs)[iv]
Proton pump inhibitors modify microbial flora of GI tract: Emerging Evidence
A systematic review was published by Lukas et al, in 2020 that assessed the effect of PPIs on the intestinal microbiome and its possible implications of PPI-induced dysbiosis in health and disease. The review included 12 observational and 11 interventional cohorts consisting of 708 & 180 PPI users, respectively.
The results suggested that in most studies, PPI treatment led to distinct taxonomic alterations in the gut microbiota. In the upper gastrointestinal tract, PPI users showed overgrowth of orally derived bacteria, mostly Streptococcaceae, based on six independent cohorts. In fecal samples, PPIs increased multiple taxa from the orders, Bacillales, Lactobacillales, and Actinomycetales; the families Pasteurellaceae and Enterobacteriaceae, and the genus Veillonella. Taxa decreased by PPIs include Bifidobacteriaceae, Ruminococcaceae, Lachnospiraceae, and Mollicutes based on findings from fecal samples studies in 19 independent cohorts. It was thus concluded that the use of PPIs was associated with changes to upper and distal gut microbiota.
Gut Microbiome Modification After Short Term PPI Use: RT-PCR Evidence
A study published by Hojo et al, investigated fecal microbiota composition, fecal organic acid concentrations and its pH, and gut bacteria in the blood of patients before and after 8-week treatment with Proton Pump Inhibitors (PPIs).
Reverse transcription-polymerase chain reaction (RT-PCR) and high-performance liquid chromatography were conducted to analyze fecal microbiota composition and gut bacteria in the blood and organic acid concentrations. The results demonstrated that Lactobacillus species were significantly increased at both 4 and 8 weeks after PPI treatment compared with bacterial counts before treatment (p = 0.011 and p = 0.002, respectively). Among Lactobacillus spp., counts of the L. gasseri subgroup, L. fermentum, the L. reuteri subgroup, and L. ruminis subgroup were significantly increased at 4 and 8 weeks after PPI use compared to before treatment. Streptococcus species were also significantly increased at 4 and 8 weeks after PPI treatment compared to counts before treatment (P < 0.01 and P < 0.001, respectively). There was no significant difference reported in the total organic acid concentrations before and after PPI treatment. The study concluded that quantitative RT-PCR results indicated that gut dysbiosis was caused by PPI use, corroborating with results of earlier published studies.[v]
Probiotics as Therapeutic Interventions for Use with PPIs
The term probiotic is derived from the Greek language meaning "for life". However, the definition of probiotics has evolved continuously since then. This is due to rising interest in the use of viable bacterial supplements and progress made in unfolding their mechanisms of action. There is increasing evidence in favor of beneficial effects attributed to probiotics. These include improvement of gastrointestinal health, enhancement of immune responses, reduction of serum cholesterol, and even cancer prevention.[vi] Probiotics also have potentially additional benefits in PPI- treated patients. They have been shown to reduce pathogen growth and drug-induced diarrhea, relieve bowel symptoms, strengthen the gut barrier and improve liver function.
A study published by Angela Horvat et al, evaluated the effects of three-month treatment with a multispecies probiotic on intestinal inflammation, gut barrier function, microbiome composition, routine laboratory parameters, and quality of life in patients with long-term PPI therapy. Thirty-six patients were included. The results demonstrated that after probiotic supplementation, elevated fecal zonulin levels - a marker of gut permeability could be significantly reduced (−46.3ng/mg; p<0.001). Stomatobaculum in the microbiome was reduced and Bacillus increased with treatment. Furthermore, notable markers like albumin and thrombocyte count were significantly increased, and aspartate transaminase (AST) was significantly decreased during the intervention. Gastrointestinal quality of life showed significant improvements in physical, mental, emotional parameters reported through GIQLI (Gastro-Intestinal Quality of Life Index) scores. The study concluded that microbiome-related side effects of long-term PPI use can be substantially reduced by probiotics-based interventions.[vii]
In Summary
Proton pump inhibitors (PPIs) remain one the most used and often abused drugs in Indian settings. There is acceptable evidence bringing out the association of qualitative alterations in gut microbiota with the use of PPIs, leading to a risk of a wide spectrum of enteric infections. Probiotic-based therapeutic interventions may have a potential role in mitigating such untoward effects. While further studies are warranted, based on available evidence, multi-species probiotics7 are beneficial and could be considered.
The above article has been published by Medical Dialogues under the MD Brand Connect Initiative. For more details on probiotics, CLICK HERE
---
[i] Melgar S, Nieuwdorp M. Are Proton Pump Inhibitors Affecting Intestinal Microbiota Health? Gastroenterology. 2015 Oct;149(4):848-50. DOI: 10.1053/j.gastro.2015.08.039. Epub 2015 Aug 22. PMID: 26306767.
[ii] Imhann F, Bonder MJ, Vich Vila A, et al. Gut 2016;65:740–748.
[iii] Macke L, Schulz C, Koletzko L, Malfertheiner P. Systematic review: the effects of proton pump inhibitors on the microbiome of the digestive tract-evidence from next-generation sequencing studies. Aliment Pharmacol Ther. 2020 Mar;51(5):505-526. DOI: 10.1111/apt.15604. Epub 2020 Jan 28. PMID: 31990420.
[iv] Freedberg DE, et al. Proton pump inhibitors alter specific taxa in the human gastrointestinal microbiome: a crossover trial. Gastroenterology 2015;149:883–885.
[v] Hojo M, et al, Gut Microbiota Composition Before and After Use of Proton Pump Inhibitors. Dig Dis Sci. 2018 Nov;63(11):2940-2949. DOI: 10.1007/s10620-018-5122-4.
[vi] Kechagia M, et al, Health benefits of probiotics: a review. ISRN Nutr. 2013 Jan 2;2013:481651. DOI: 10.5402/2013/481651.
[vii] Horvath A et al, The effects of a multispecies synbiotic on microbiome-related side effects of long-term proton pump inhibitor use: A pilot study. Sci Rep. 2020 Feb 17;10(1):2723. DOI: 10.1038/s41598-020-59550-x Dr. Atul Shende (MBBS, MD, DNB, DM) is an Associate Professor, Division of Gastroenterology and Department of Medicine M.G.M.Medical College & M.Y.Hospital, Indore (M.P). Dr. Atul Shende has Experience of more than 20 years. He is also an Executive council member of the Indian Society of Gastroenterology, MP-CG chapter.