Monsoon Illness Disease- Acute infection Diarrhea and role of probiotics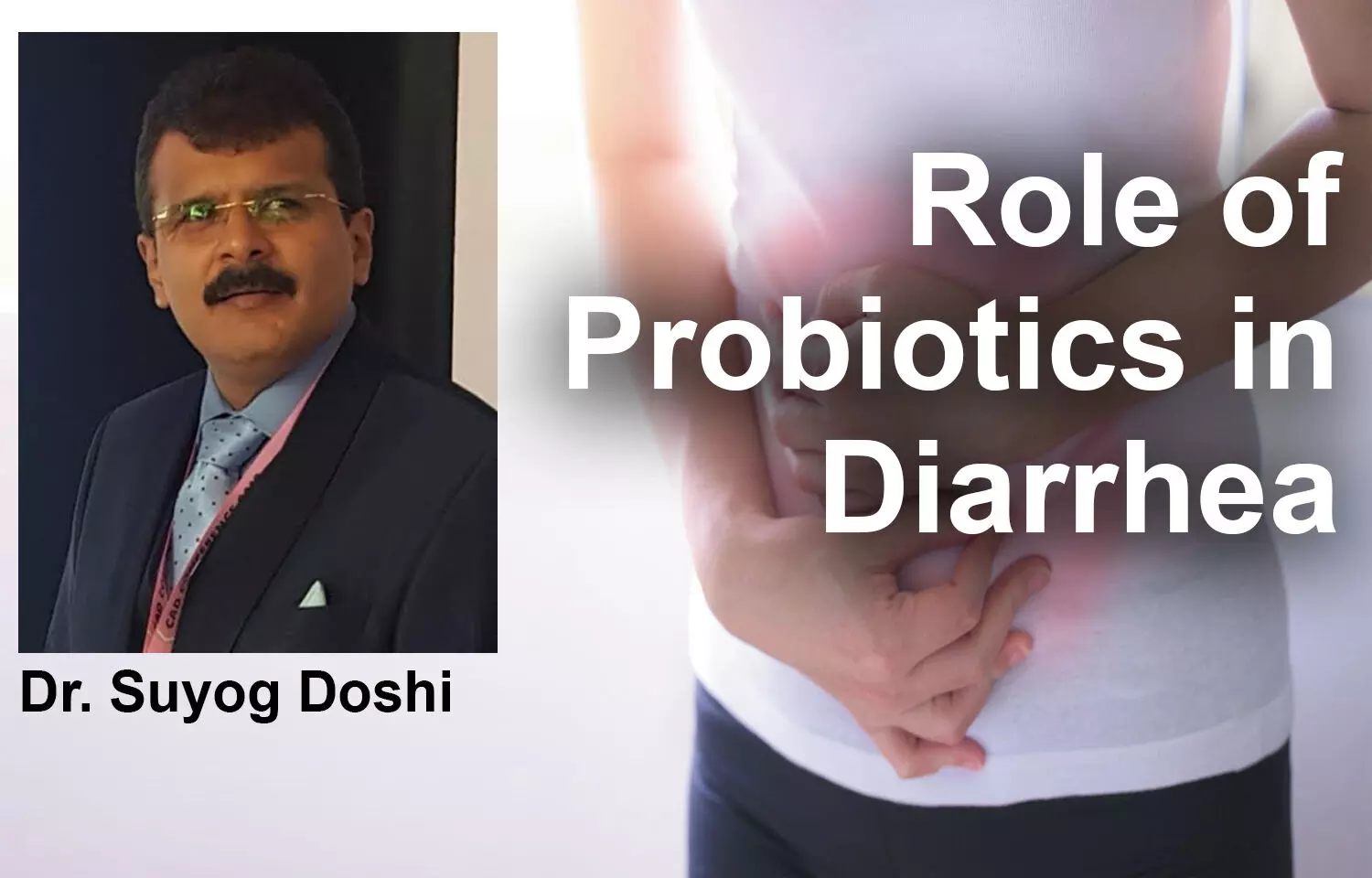 Diarrhoea is defined by World Health Organisation(WHO) as three or more loose or watery stools within a period of 24-hours. It is termed acute diarrhoea if it lasts less than 14 days. (1) As one of the most common gastrointestinal diseases, it remains a major public health burden, specifically in low and middle-income countries. (2) In developing countries, acute diarrhoea often occurs largely due to infection, where more than 20 types of viruses, bacteria, and parasites may be involved. (3) The goals of treatment of acute infective diarrheas are to shorten its duration and maintain hydration (4) through its clinical course. While antimicrobial agents and fluid replacement therapy remain the mainstay of management, the durably emerging role of probiotics is worthy of a clinical review.

Probiotics – Physiological Therapy in the Management of Diarrhoeas
It has been estimated that humans host approximately 10 billion of microbes, which is about ten times more than the total number of somatic and germ cells in the body. The gene pool of microbial inhabitants is diverse, considerably larger than the human host, and determines the number of metabolic functions that are necessary for the survival of these microbes within the host. Of this vast spectrum of microbes, the majority reside in the gut and are referred to as 'gut microbiota' (5) . The physiology of the human gut, which works as a chemostat bioreactor and a continuous culture system, is inseparably linked to this microbial population. (6) The gut microbiota, therefore, acts as one of the first lines of protection against incoming pathogens, through an arsenal of defense mechanisms to counter potential pathogenic invasion (7).
Using Probiotics in Diarrhoea - Review of Scientific Evidence
Common probiotic strains reportedly used in India include Lactobacillus acidophilus, Bifidobacterium BB-12, and Lactobacillus casei shirota (8).
In an eminent Cochrane review analyzing the therapeutic potential of probiotics for treatment of acute infectious diarrhea, data from 63 randomized and quasi-randomized placebo-controlled trials, which comprised 8,014 participants from across the globe in various clinical settings was included. Different probiotics and dosage regimens were tested. It was reported that probiotics appear to be safe and have clear beneficial effects in shortening the duration and reducing stool frequency in acute infectious diarrhea in trials when used along with standard care. (9)
In another meta-analysis published by McFarland LV et al, in acute pediatric diarrhea, concluded that there was a significant benefit indicating a reduction of diarrhea duration, treatment failure, and helping in the prevention of diarrhea with the use of probiotic-based interventions (10) .
Studies involving Indian children have shown that probiotics can significantly reduce the duration and occurrence of diarrhea and increase their weight and height when compared to those children who consume similar caloric value of nutrition but devoid of probiotics (11) .
A meta-analysis authored by Hempel S et al. reviewed scientific data to evaluate the clinical utility of probiotics in the prevention and treatment of antibiotic-associated diarrhea (AAD) analyzed 82 randomized controlled trials (RCTs) which included 11,811 subjects. It was demonstrated that probiotic treatment led to a decrease in the incidence of AAD with a relative risk reduction of 42% (RR: 0.58) (12)
Global Guidelines Recommendations on Use of Probiotics in Diarrhoea
The World Gastroenterology Organisation Global Guidelines on Use of Probiotics (13) in diarrheas has cited:
The genus Lactobacillus could be recommended for treatment of acute diarrhea, antibiotic- associated diarrhea, prevention or recurrence of Clostridium difficile–associated diarrhea, co-adjuvant therapy for Helicobacter Pylori eradication and Irritable Bowel Syndrome (IBS) in adults.
The genus Lactobacillus could be recommended for treatment of pediatric acute gastroenteritis, infections among children attending day-care centers, management of infantile colic, and abdominal pain-related functional gastrointestinal disorders among children.
Use of probiotics in Diarrheal diseases: 2021 Asian Position Statement
A position statement on the use of probiotics in clinical practice for the management of diarrheal diseases in adults and children published by the Malaysian Society of Gastroenterology and Hepatology has cited: (14)
Probiotics are effective and safe in acute infectious diarrhea, antibiotic-associated diarrhea, including Clostridium difficile-associated diarrhea, and preventing traveler's diarrhea.
Probiotics are indicated in irritable bowel syndrome(IBS) for adults.
Lactobacillus rhamnosus GG and Saccharomyces boulardii CNCM I-745 have proven efficacy in the treatment of acute infectious diarrhea in adults and children.
Take-Home Message
While the mortality from diarrhea has decreased over the last three decades, the incidence and morbidity associated with diarrhea have not improved as significantly. There has also been an ever-increasing number of enteric pathogens as well as non-infectious conditions that have been recognized as causes of acute diarrhea. Oral rehydration and appropriate use of antimicrobial agents remain the cornerstone of treatment. The use of probiotics seems physiologically rational, helps to reduce the duration and severity of diarrheas. Besides, probiotics are valuable guideline-recommended treatment to attenuate the ill-effects of antibiotic-associated diarrhea (AAD). (15) The evidence supporting Lactobacillus genus-group of probiotics' based therapies seems promising.
The above article has been published by Medical Dialogues under the MD Brand Connect Initiative. For more details on probiotics, CLICK HERE Dr. Suyog J. Doshi , MBBS, MD ( General Medicine ), FEAC , FEACD is a consulting physician with experience of more than 22 years . He has pursued his MD through Dr. V.M medical college. He is at present doing private practice at various hospitals in Mumbai as a consulting physician . His interest lies in Pyrexia Fevers, Cardiology, Diabetes, Neurology and Hypertension.