Get tested for HIV before matching Kundalis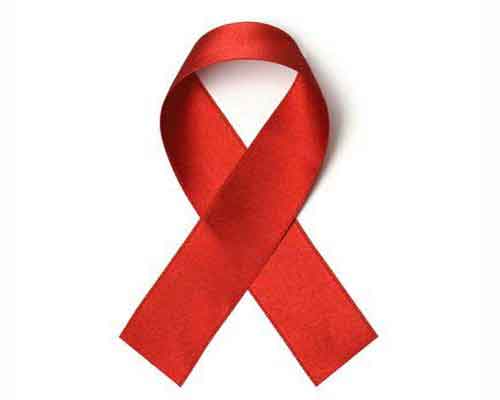 Mumbai:  With December 1st being observed as World AIDS Day, it becomes imperative to gauge the status of the nation with regards to this global epidemic. As a country of the youth, India is now prone to the growing HIV epidemic which majority of the people suffering from HIV lying in the age group of 17-25 years.
Maharashtra Association of Resident doctors ( MARD) has come up with a unique way of creating AIDS awareness across the state. An association of resident doctors, MARD has started a state wide campaign for the first week of December, to inform and spread awareness, particularly among the younger generation about the disease. Called " DON'T LET THEM FADE,  PROVIDE AID FOR AIDS", the campaign shall see participation from resident doctors across the state, for spreading information and dispelling myths about the disease.
Dr Sagar Mundada, President MARD highlighted the key features of the campaign as follows.


All Resident Doctors will be wearing the AIDS red ribbon for the 7 days all over Maharashtra


All patients in the age group of 15-25 years coming to the hospital shall be given sex/ reproductive education for the entire week.


Resident Doctors will focus on clearing MYTHs about HIV- that there are only 3 ways of transmission, including intercourse, Mother to child transmission and blood transfusion.


Emphasising and educating the doctors about the latest protocols and guidelines of HIV treatment.


Creating awareness about the importance of early medication and providing information about secondary infections which lead to mortality in HIV patients.


Sensitizing patients, that those who claim to have cure for AIDS are just quacks and they should not fall Prey to such false promises


" PEHLE HIV TEST, PHIR KUNDALI MILAN"- Doctors will encourage young couples to have their HIV testing done, rather than focusing their energies on just matching Kundalis before marriage.


"  HIV Testing is primary, Kundali is secondary, is out motto for this campaign", said Mundada. " The purpose of this motto is to create awareness that this small step can help avoid disastrous consequences and testing should be a thing that everybody feels comfortable with rather feeling embarrassed about.We are also putting 100 posters about the same in each medical college to encourage participation. Moreover, resident doctors will take a pledge to  lead by testing themselves before marriage"
"We are also requesting all to use the above aids ribbon picture and set it up as Display pic/ profile pic on different platforms" Mundada added.