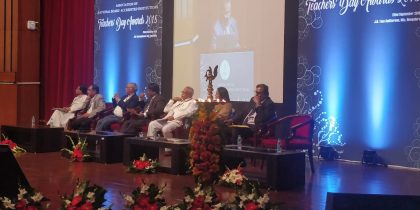 Medical Council of India is currently looking into the matter and is soon expected to come out with its decision
Bengaluru: With the recent clarification issued by the Ministry of Health. indicating its decision to impart equivalence to DNB degrees which are imparted DNB done at hospitals with more than 500 beds,  the largest Association of DNB Institutions-ANBAI recently asked the Medical Council of India President to also implement the same in the current scenario as soon as possible.
Ministry of Health had recently stated that in the upcoming NMC Bill, DNB form larger hospitals will be equivalent to MD/MS in all respects
 The amended clause of the NMC Bill, 2017 prescribes that the DNB qualifications when granted in a medical institution with attached hospital or in hospital with at least 500 beds, shall be equivalent in all respect to the corresponding PG/SS qualification and in all other cases, senior residency in a medical college for an additional period of one year shall be required for such qualification to be equivalent.
Demanding that the decision of the Ministry should be brought in as soon as possible, ANBAI has now asked MCI president to ensure implementation of the Ministry of Health decision.
The issue was brought forward by ANBAI President, Dr Alex Thomas during a recent event held in Bengaluru. The event participation  distinguished guests including Dr. Jayshree Mehta (President- Medical Council of India), Dr. Abhijat sheth (President-NBE) and Dr. Rashmikant Dave (Executive Director-NBE), Dr. Alexander Thomas (President-ANBAI), Dr. S Rajasekaran (President Elect-ANBAI).
At the event ANBAI along with the National Board of Examination (NBE) honoured  eminent and distinguished Medical Teachers and Hospitals (2018) who have contributed immensely towards towards the cause of furthering Medical Education in our country. The awards were conferred by Shri Vajubhai Vala, Honorable Governor of Karnataka.
Medical Council of India is currently looking into the matter and is soon expected to come out with its decision
" Ministry of Health and Family Welfare has made clear its intentions. We have now requested the MCI President to also bring the same into implementation for the benefit of DNB candidates across the country," Dr Alex Thomas, President ANBAI told Medical Dialogues.
Read Also: DNB will be Equivalent to MD in ALL Respects: Health Ministry Clarifies on NMC Bill
Medical Dialogues team had earlier reports that with lack of clarity between the MCI as well as MCI oversight Committee on the matter, the PG Medical Committee of the Council decided to ask for another meeting with the Oversight Committee so that the matter can be re-discussed quickly
Read Also: MD-DNB Equivalence: MCI, Oversight Committee to jointly decide fate of DNB candidates
8 comment(s) on Give Equivalence to DNB candidates in all respects: ANBAI asks Medical Council of India President