Global private equity fund in talks with Singh bros to buy FORTIS healthcare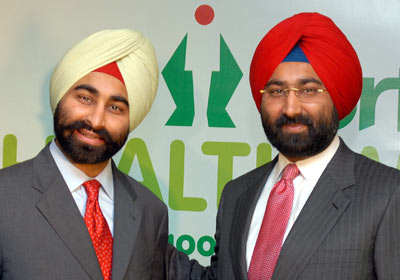 Mumbai: KKR & Co, a Global private equity fund , specializing in leveraged buyouts, is reported to have been in preliminary talks with the Singh brothers, Shivinder and Malvinder Singh to acquire the controlling stake in the leading hospital chain, Fortis Healthcare.
Mint was the first one to report the news pointing out that the american giant is also considering a possible structured equity transaction in RHC Holding Pvt. Ltd (RHC), which is the holding company for the Religare and Fortis brands. TOI has pegged the amount of the deal at Rs 3000 crores.
"The discussions are underway and the exact contours of the transaction isn't clear yet," said a person who did not wish to be named citing confidentiality norms. RHC Holding controls the promoter interest in Fortis Healthcare, Religare Enterprises, Religare Aviation, SRL, Dion Global Solutions and Religare Wellness among others, adds TOI.
Meanwhile the Mint, has reported that KKR & Co in talks with Singh brothers of Fortis Healthcare to acquire a controlling stake in the hospital chain. The two brothers, through Fortis Healthcare Holdings together own a 67.5% stake in Fortis Healthcare.
If the deal materializes, KKR will also have to make an open offer for an additional 26% stake in Fortis to meet the takeover norms of capital markets regulator Securities and Exchange Board of India. As of Wednesday, Fortis Healthcare had a market capitalization of Rs9,120 crore adds mint
The debt at the holding company is estimated at around Rs 5,000 crore, though this could not be independently confirmed.