GMC Nagpur, Radiotherapy Department gets Rs 76 crore for upgradation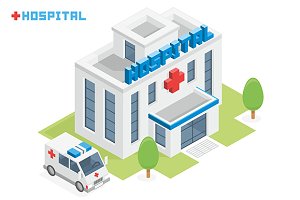 Nagpur: The Radiotherapy department with the approval for upgradation of the radiotherapy department in the Government Medical College (GMC) and Hospital, Nagpur has been allocated Rs 76.10 crore for the first phase of construction.
The
GMC
Nagpur is the Premiere Institute of Central India. The College was established in 1947 Ad and was inaugurated by the President Dr Rajendra Prasad. The Campus stretched over an area of 196 acres of land.
The Hospital attached to the institution accounted for 1401 bed with updated facilities. Beside Medical College and Hospital and Superspeciality Hospital, the campus incorporates Dental College, Physiotherapy, Occupational Therapy, and Nursing Schools.
The Maharashtra Government earlier issued a Government Resolution (GR) earlier this month where it mentioned that the government will allocate Rs 76.10 crore for construction of the deparment.
Read Also: Govt to set up state cancer institutes each costing Rs 100 cr: Anupriya Patel
The department is a part of the Cancer Institute sanctioned earlier at GMC Nagpur. The construction was a part of the proposed institute. The GMCH, however, will need fresh permission of the Bhabha Atomic Research Centre (BARC) before beginning the construction.
The new institute building, a ground-plus two structure, will come up in an area of about 16,000 sq mt.
The ground floor will have radiation equipment, the hospital, medical oncology OPD, and a medical ICU.
The first floor will be allocated to surgical oncology wing comprising gynaec, paediatric, ENT, head and neck, and various other branches. The wards and OPD for these branches will also be set up, reports
TOI
.
The second floor will be given to various operation theatres. The surgical and diagnostic set up will be interconnected.
All the diagnostic equipment and machines like the linear accelerators (2), CT simulator, brachytherapy unit and the cobalt units (2) will be kept on the ground floor.
It is also expected that a nuclear medicine section and equipment like a PET scan could be added in coming time.