GMCH Nagpur Doctors on strike demanding action against HOD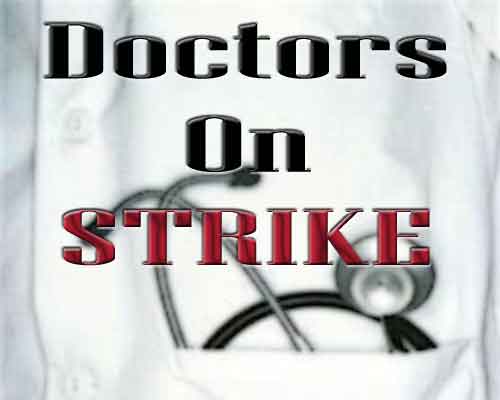 Nagpur : Post a scandal that has hit the medical sector in the country, doctors of GMCH Nagpur have been on strike since 8 am morning demanding the termination of Dr Makrand Vyawahare against whom accusations have been piling for harassing junior doctors.
Around 350 resident doctors and 200 students of GMCH, Nagpur have declared an indefinite strike since 8 am today morning, demanding action to be taken against Dr Vyawahare. Earlier last, week a Forensic PG student had attempted , naming Dr Vyawahare in the suicide note blaming the said HOD of the Forensic Department of GMCH for harassment. This was followed by another complaint from a female junior resident of the said department blaming  Dr Vyawahare for mental as well as sexual
harassment
. GMCH Nagpur had suspended the said doctor from the post of  vice-deanship and initiated an enquiry against him. Sources point out that the accused doctor has since not come to the hospital premises even after many requests and is delaying the said proceedings.
" Police had filed an FIR in the suicide case, but no investigation has yet been started. Students had given 24 hour timeline to the dean to do the enquiry against the doctor, failing which we are on indefinite strike from today," said Dr Parmar, RDA President, GMCH Nagpur. No services are being provided by the resident doctors in the hospital.
Central MARD has extended full support to the striking resident doctors. Speaking to Medical Dialogues, Dr Sagar Mundada, President MARD said "All the resident doctors in Maharashtra state are wearing black ribbons to show their solidarity to the resident doctors of GMCH. Tomorrow we are going to have a candle march all over the state as a mark of protest against the incidents."