More Student accusations come against Forensic HOD of GMCH, Nagpur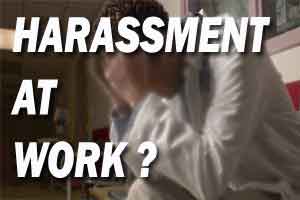 Accusations are piling up against Dr Makrand Vyawahare, H.O.D, Forensic Medicine Department and the Vice Dean at GMCH Nagpur, with number of complaints being filed against him. Just a day after a student, writing his name in a , blaming the Vice-dean, alleging mental and sexual harassment against  Dr Vyawahare.
In a written complaint to the dean, a female resident with the department raised several serious accusations against the HOD. These include the following


Making illicit offers- eg. Taking her to nashik.


Accusing her of having illicit affairs with lecturers and colleagues.


Inappropriate behaviour, i.e. asking to demonstrate injuries on body parts, repeatedly checks for fever and pulse.


Threatened to change PG guide repeatedly and fail her in exams using his position in MSMTA, Student council, Vice deanship, HOD


Threatening faculty members as well as colleagues to not teach her. He further installed individual cameras in all cabins to keep watch on students.


Threatening her not to talk to or seek advice from faculty members as they lack in knowledge


Threatening her to destroy her career and life by putting allegations using contacts and sending her to jail


Asking her to do personal IT work beyond 6 pm


Forcefully ordering her to attend all departmental parties


Ordering her to come to his cabin alone without informing anyone and using rash and dirty language


Passing inappropriate comments on personal life and attire.


In the past two days, the department members as well as several students have written to the dean making similar accusations asking the dean to intervene and investigate the matter. As of now, Dr Vyawahare has been suspended from the position of Vice Dean of GMCH, Nagpur.
Updates to follow....
Read Also : 
Disclaimer: The above article has been reproduced based on factual correspondence/ paperwork concerned with the above parties. Medical Dialogues does not verify the validity of these claims and merely reporting it.