Goa: Apollo Victor Hospital launches trauma centre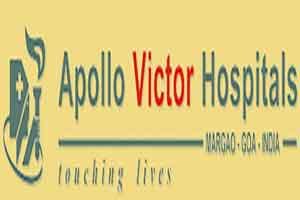 A state of the art, fully equipped trauma centre has been launched recently by the Apollo Victor Hospital in South Goa. It is an integrate trauma facility equipped with global standard facilities and the best in critical care expertise from doctors.
Set up with a facility to provide round the clock care for trauma victims at the Apollo Victor hospital premises, the centre has in-house blood storage and CT scan facilities, 24-hour radiology, MRI, CT and laboratory services besides dedicated ambulances.
There are also four dedicated trauma ambulances across South Goa which will be further connected to the hospital for tele-medicine so that treatment can commence at the emergency spot.
As reported by navhindtimes.com, the chairman and managing director of Apollo Victor Hospital, Victor Albuquerque said, "Since there is no trauma centre available in South Goa it will definitely be an advantage and chances of saving the life of patient will increase. The patients with serious condition will get urgent medical response in golden hour to save his/her life."
There will be two full time senior most doctors Dr VN Jindal and Dr Antonio Figueiredo available all 24 hours in the hospital. Besides that they will also attend patients at ODP centre in Panaji and Mapusa."
Dr Jindal a well experienced neurosurgeon and ex dean of Goa medical college and hospital will be responsible for starting a host of new medical departments at the hospital besides teaching programmes for doctors in Radiology, Cardiology and Neurosurgery.
As reported by goacom.com, Albuquerque stated the hospital has planned to start medical tourism and has sought assistance from the government. He said, "We will also have packages for various cases, thereby breaking the myth of the hospital being expensive. We will provide services that are 24×7 and hygienic