Goa health department mandates GSIDC to procure hospital instruments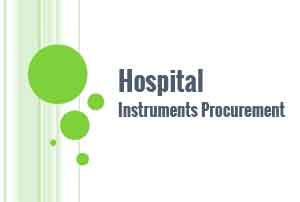 Panaji: In a bid to ensure timely completion of a hospital in south Goa, the health department has decided to allow state-run agency Goa Infrastructure Development Corporation (GSIDC) to procure the required instruments.
Goa Health department which is mandated to procure the instruments required for the functioning of the under-construction district level hospital has decided that GSIDC should do it.
"We are planning to inaugurate the district hospital in South Goa before next Independence Day. A special committee has been formed to monitor the completion of this facility on a regular basis," Agriculture Minister Vijai Sardesai, in whose constituency the hospital is being constructed told reporters in presence of Health Minister Vishwajit Rane today.
"We have set up a target of one year to complete the hospital. To get it ready within the deadline, the regular monitoring of the completion of the project is required," he said.
GSIDC has been constructing the hospital building while it was expected that health department will procure the necessary equipment.
"We have decided to mandate GSIDC procure the necessary equipment for which a committee comprising of expert doctors would be constituted," Rane said.
He ruled out that the project would be developed on public-private partnership (PPP) basis.
"Health department will be incharge of the hospital project," he said, adding, the facility would replace Portuguese era Hospicio hospital located in the district.
Sardesai said all the required facilities would be installed in this hospital so that the people do not have to travel to Goa Medical College and Hospital located near Panaji.